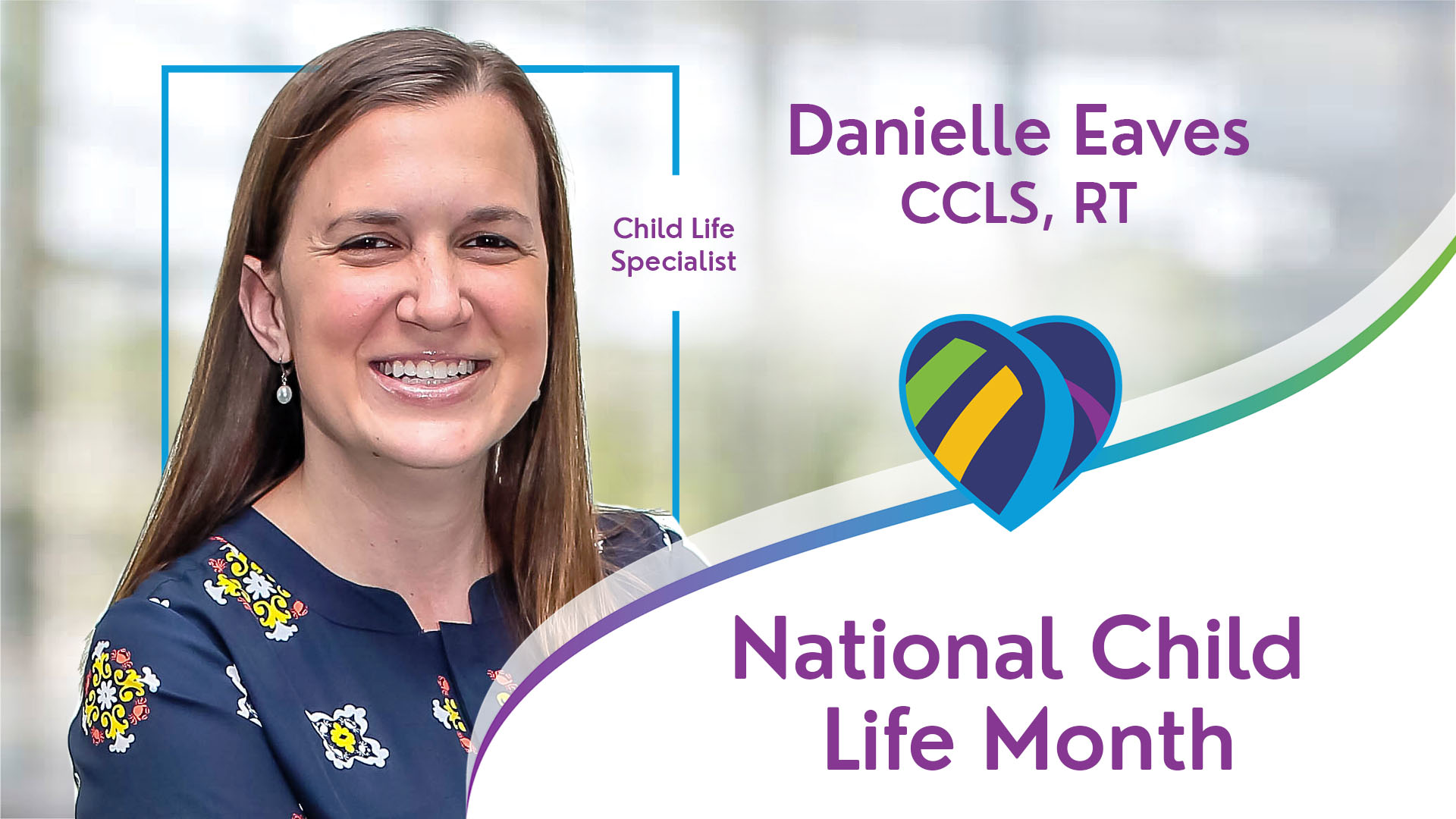 March is Child Life Month! Every day, the Child Life Specialists with our Community PedsCare program help support patients and families dealing with life-limiting and life-altering illnesses.
We asked our Child Life Specialist, Danielle Eaves, to describe what it's like to provide support for children and families in our Community PedsCare program.
My name is Danielle Eaves, and I'm Child Life Specialist & Recreational Therapist with Community Hospice & Palliative Care's Community PedsCare program.

As a Child Life Specialist, I support children and young adults experiencing distress from stressful medical situations through developmentally appropriate education, outlets for self-expression, and teaching coping skills. Child Life Specialists work with anyone important in the child's life - including siblings, parents, extended family, and classmates.

Within the Community PedCare program, Child Life Specialists support patients and siblings directly impacted by life-threatening or life-limiting conditions. Sometimes, we are referred at the time of a new diagnosis, other times when there has been a decline, transition into adult providers, or at end-of-life.

Let me introduce you to a few of my patients: William Thompson, an 18-year-old who I've worked with since the age of 10, and Josiah and his brother Kingsley. I've worked with them for the last two-and-a-half years.

William loves spelling and is quite great at it but when it comes to medical experiences, he becomes highly anxious and redirects important conversations about upcoming procedures or daily care. I work with William through medical spelling bees, which help make the subject less threatening for him.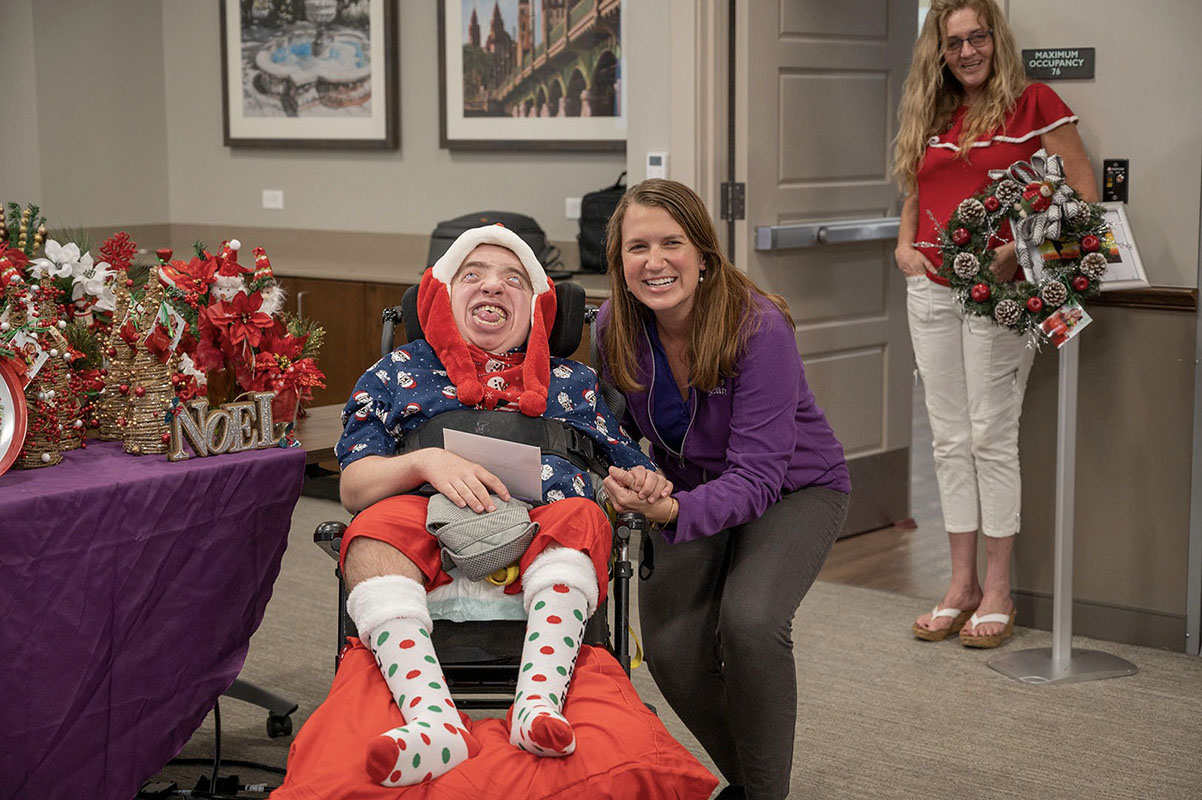 With Josiah and Kingsley, I incorporate lots and lots of medical play with PJ, our custom medical puppet, which has EEG leads like those Josiah frequently must-have for his neurological condition. We also practice MRIs and "pinches" (shots and IVs) on PJ too.

William's mother said, "William has great trust in Danielle because she knows how to modify activities for him, so he has control as he is blind, and wheelchair bound and has been with him for so long. He shares his fears with her that he often won't tell me or his nurses. Also, we see less signs of regression and he can talk about medical experiences and use the correct terminology. Additionally, he is pushed outside his usual comfort zone of activities, but Danielle knows just how to do it and encourage his growth and development."

Josiah's mom said, "Josiah has been able to complete EEGs, labs and IVs without sedation and tantrums that were miserable before her work with the boys. We have even Facetimed Miss Danielle and PJ when we've been out-of-state with a specialist with great success because she knows how to coach him."

It might seem like I only work with children, but a great deal of my work involves learning from my patient's parents. I validate them, reminding them that they know their child best, and I incorporate their knowledge into specific coping strategies.

With William, even when he was at the Flagler Emergency Room, he was spelling medical terminology and laughing and smiling, which was a huge success as he is normally silent and scared when inpatient. With Josiah and Kingsley, our medical play sessions are all memorable because they will grab their superhero figurines and even the cat to practice MRIs and medical treatment. After they practice on them, the boys will then lay under the toy model MRI themselves and practice coping strategies. It truly gives us insight into a child making meaning and displaying mastery. They coach the toy superheroes, the cat, and themselves through the mock procedure and it makes me proud!

I believe Child Life Specialists help children remain kids. Although our work is goal-driven to mitigate trauma surrounding the medical environment, a great deal promotes typical childhood experiences that allow them to be kids. Additionally, our sibling support gives one-on-one attention to children and young adults who need it even more than our patients due to the serious circumstances within their homes.