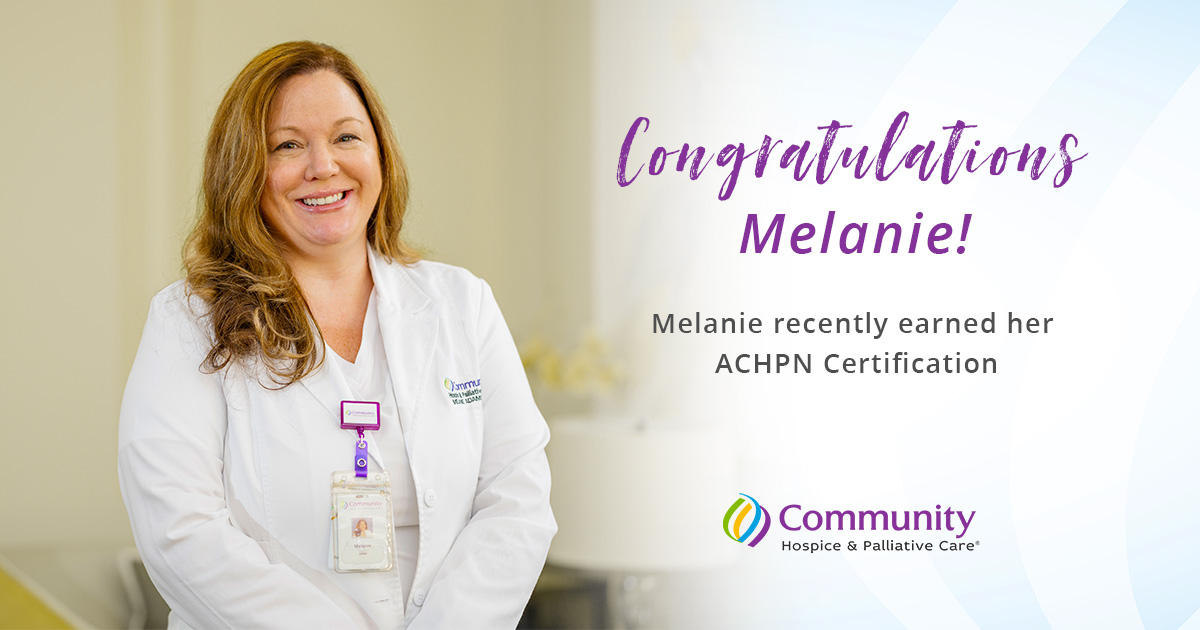 Join us in congratulating Melanie Adams, ARNP for earning her Advanced Certified Hospice and Palliative Nurse certification!
The certification validates and confirms Melanie's experience and advanced knowledge as a hospice and palliative care nurse practitioner.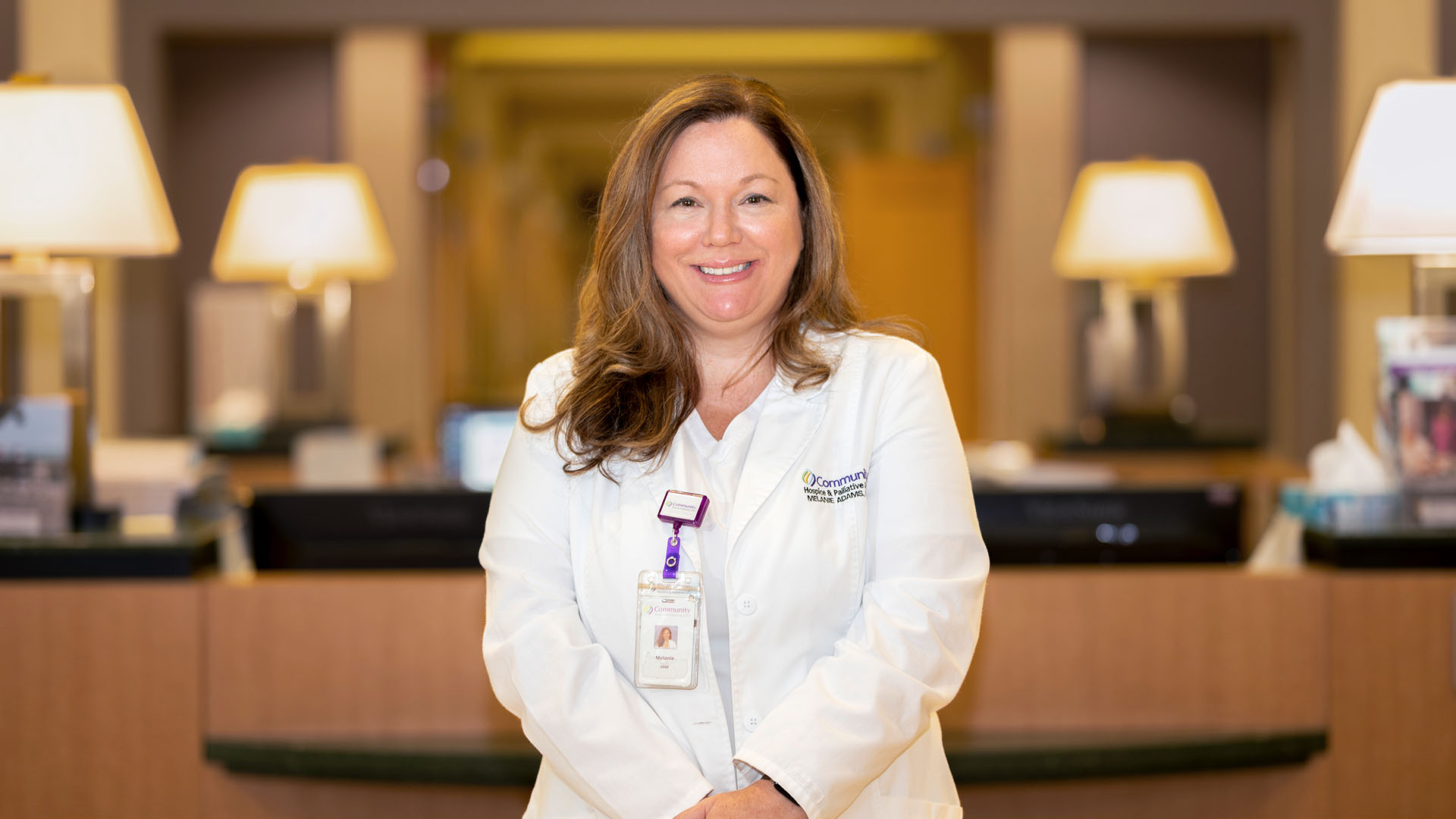 We asked her to share her journey in hospice care.
"I celebrated my tenth anniversary with hospice last month on September 26th. I am so grateful to work for an organization that provides excellent care and service for patients and their families in our community.
I am a family nurse practitioner, but I wanted to obtain my hospice and palliative advanced practice registered nurse (ACHPN) certification because working for hospice has been the most rewarding position I have held in my 22-year nursing career. I was drawn to nursing because I wanted to help in underserved communities and was very impressed with the relationships Community Hospice & Palliative Care has throughout this area. It is also important to me that Community Hospice is a not-for-profit organization.
I consider Community Hospice & Palliative Care my second home. My daughter is also involved with volunteering on the teen advisory board for Community PedsCare. I believe the ACHPN certification provides my patients and families with an assurance of my commitment to continuing to learn and providing excellent care to everyone that I am honored to serve."
Congratulations, Melanie, and thank you for your ongoing commitment to our patients and families.