How is veterans care different?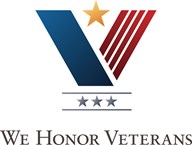 For some military veterans, the psychological effects of combat can remain dormant for years, only to re-emerge when they are facing their own mortality.
To help meet the needs of the more than 200,000 veterans who live in Baker, Clay, Duval, Nassau and St. Johns counties when they develop symptoms of advanced illness, Community Hospice & Palliative Care provides specialized support focused on the unique end-of-life needs often experienced by military veterans and their families.
Our physicians, nurses and expert counselors are specially trained and prepared to identify these needs and assist in the healing and resolution process for veterans and their loved ones.