Tree of Life | Stephen R. Chapman Family Community Campus
Stephen R. Chapman Family Community Campus: 1355 US 1 Highway South St. Augustine, FL 32084
Dec 08 @ 05:00 PM - 7:00 PM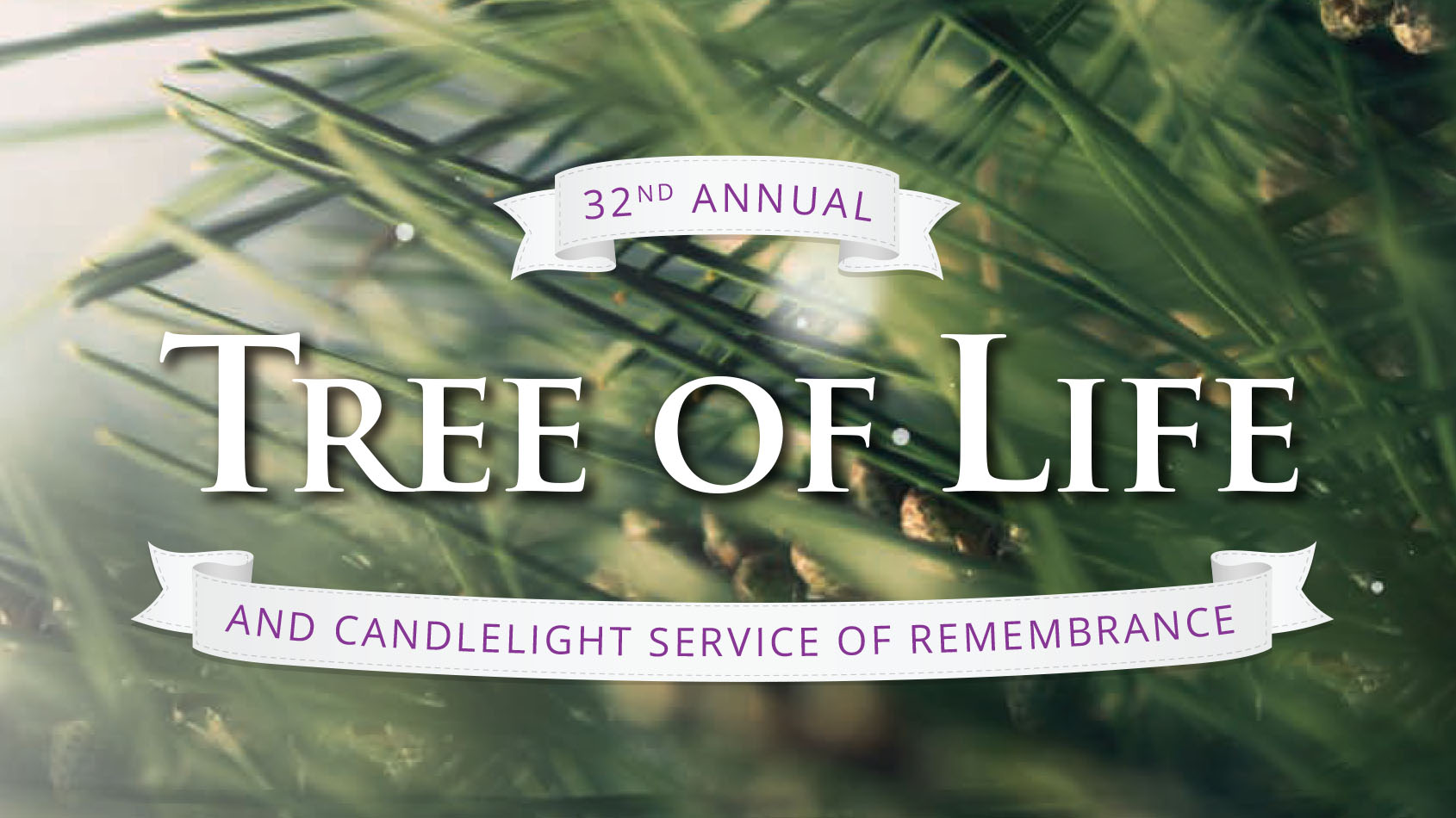 Community Hospice & Palliative Care warmly invites you to celebrate the memory of your loved ones at the 32nd Annual Tree of Life celebration
Thursday, December 8, 2022
Stephen R. Chapman Family Community Campus
1355 US 1 Highway South
St. Augustine, FL 32084
Refreshments
5 pm - 5:45 pm
Prelude Performance
5:45 pm - 6:00 pm
Service of Remembrance
6 pm - 7 pm
There will be no parking at the Stephen R. Chapman Family Community Campus. Parking and a free shuttle service for the event will be at Destiny Church, 1485 US-1, St. Augustine, FL 32084.
No RSVP required. Call (904) 886-3883 for more information or visit: TOL.CommunityHospice.com
---
The 2022 Tree of Life will feature lights and ribbons representing those who have lost loved ones in our community. You are invited to bring a photo of your loved one to display on the memory tables.
By paying tribute to the people who hold a special place in your life through the Tree of Life celebration, you support our mission to provide compassionate, comprehensive palliative and hospice care to patients and their families in the communities we serve.