Mastering the Services of Medicaid & Medicare
Zoom Meeting
Jan 28 @ 05:00 PM - 7:00 PM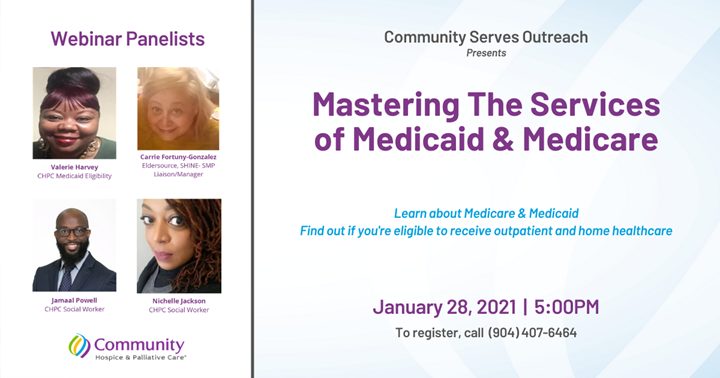 Join our Community Serve Outreach team for, Mastering the Services of Medicaid & Medicare. This free online meeting will help clarify the intricacies of healthcare coverage.
January 28th, 2021
5:00 PM
Register by clicking here
Discussion Points:
What is Medicare?
What is Medicaid?
What services are covered under each coverage?
Will I be able to receive outpatient care and home healthcare treatment under Medicaid and Medicare?
For more information, or to register by phone, call (904) 407-6464