Halloween Doors & More Drive-In Movie Experience
Jacksonville Fairgrounds - 510 Fairground Pl, Jacksonville, FL 32202
Oct 16 @ 05:00 PM - 7:30 PM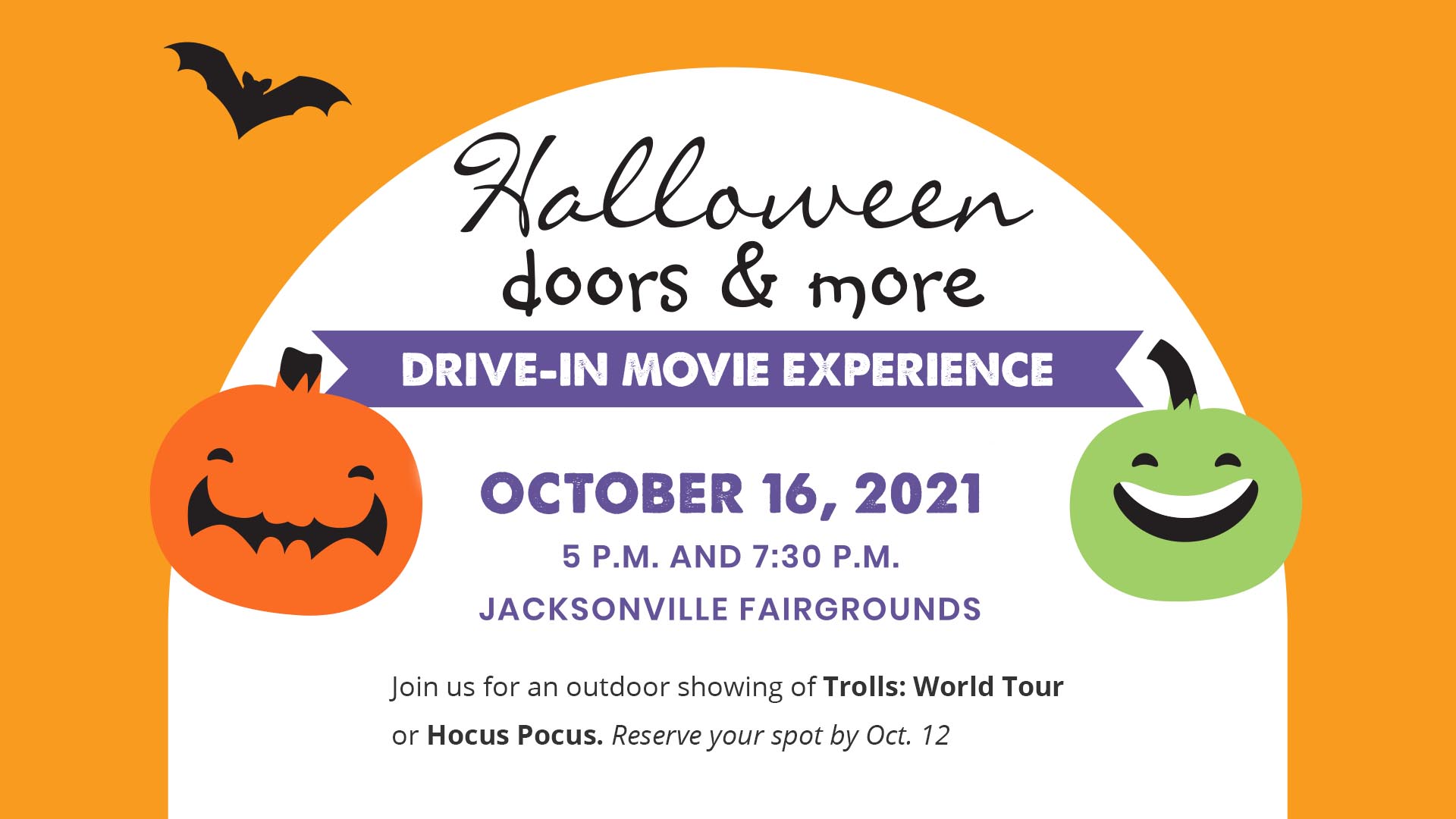 We've made changes to our Halloween Doors & More event and are now hosting a Drive-In Movie Experience featuring the movies, Trolls: World Tour and Hocus Pocus.
Join us for a double feature movie experience at the Jacksonville Fairgrounds.
We'll begin the evening with Trolls: World Tour. Showtime begins at 5 p.m. and gates open at 4:15 p.m.
Hocus Pocus begins at 7:30 p.m. and gates open at 6:45 p.m.
Tickets are $25 per vehicle, per movie and admission must be purchased in advance by October 12th.
Proceeds from this event help aid more than 200 children a day with dealing with life-limiting and life-threatening conditions.
Questions? Call (904) 886-3883

October 16, 2021 | 2:00 pm - 7:00 pm
Jacksonville Fairgrounds
510 Fairgrounds Place, Jacksonville, FL 32202