Gainesville Career Fair
Community Hospice & Palliative Care of Alachua County - 4011 NW 43rd St. B, Gainesville, FL 32606-4599, United States
Jun 22 @ 11:00 AM - 3:00 PM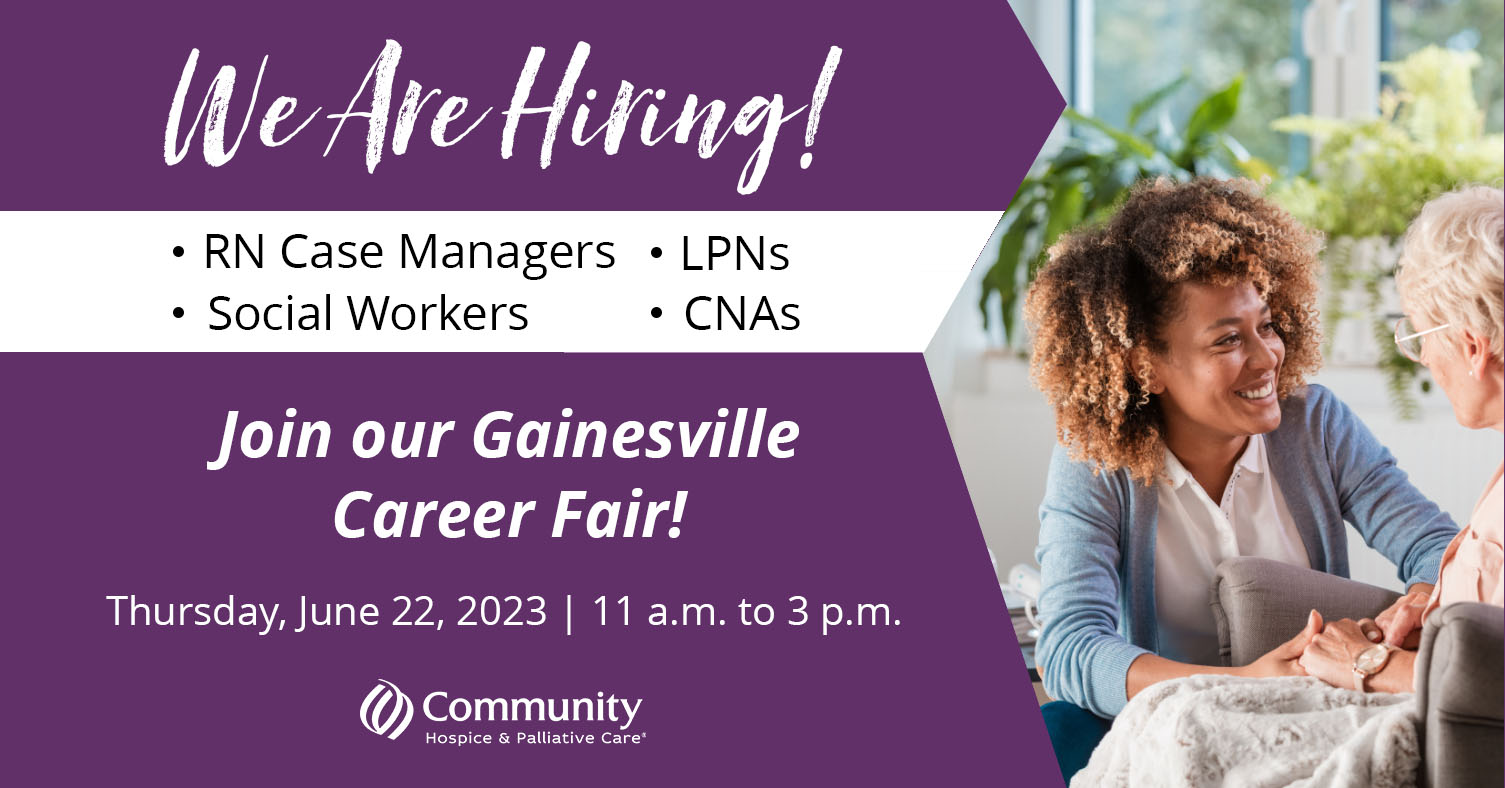 We're Hiring! Join our Gainesville Career Fair, Thursday, June 22nd, from 11 a.m. to 3 p.m.
We're looking for RN Case Managers, LPNs, Social Workers, and CNAs to join our team. For more information, contact Derek Guffin at Derek.guffin@aliviacare.com
Established in 1979, Community Hospice & Palliative Care is an innovative national leader in palliative and hospice care, as well as providing programs and services to meet the diverse needs of the communities it serves. During our 42-year history, Community Hospice & Palliative Care has served nearly 220,000 adults in Northeast and North Central Florida.
Through the support of more than 950 employees and 1,000 volunteers, the organization helps approximately 1,500 patients per day to live better with advanced illness – at home, in long-term care and assisted living facilities, in hospitals and at its 10 inpatient care centers.