Florida Conference on Aging 2021 - Virtual Event
Virtual Event
Aug 10 @ 08:00 AM - Aug 11 @ 05:00 PM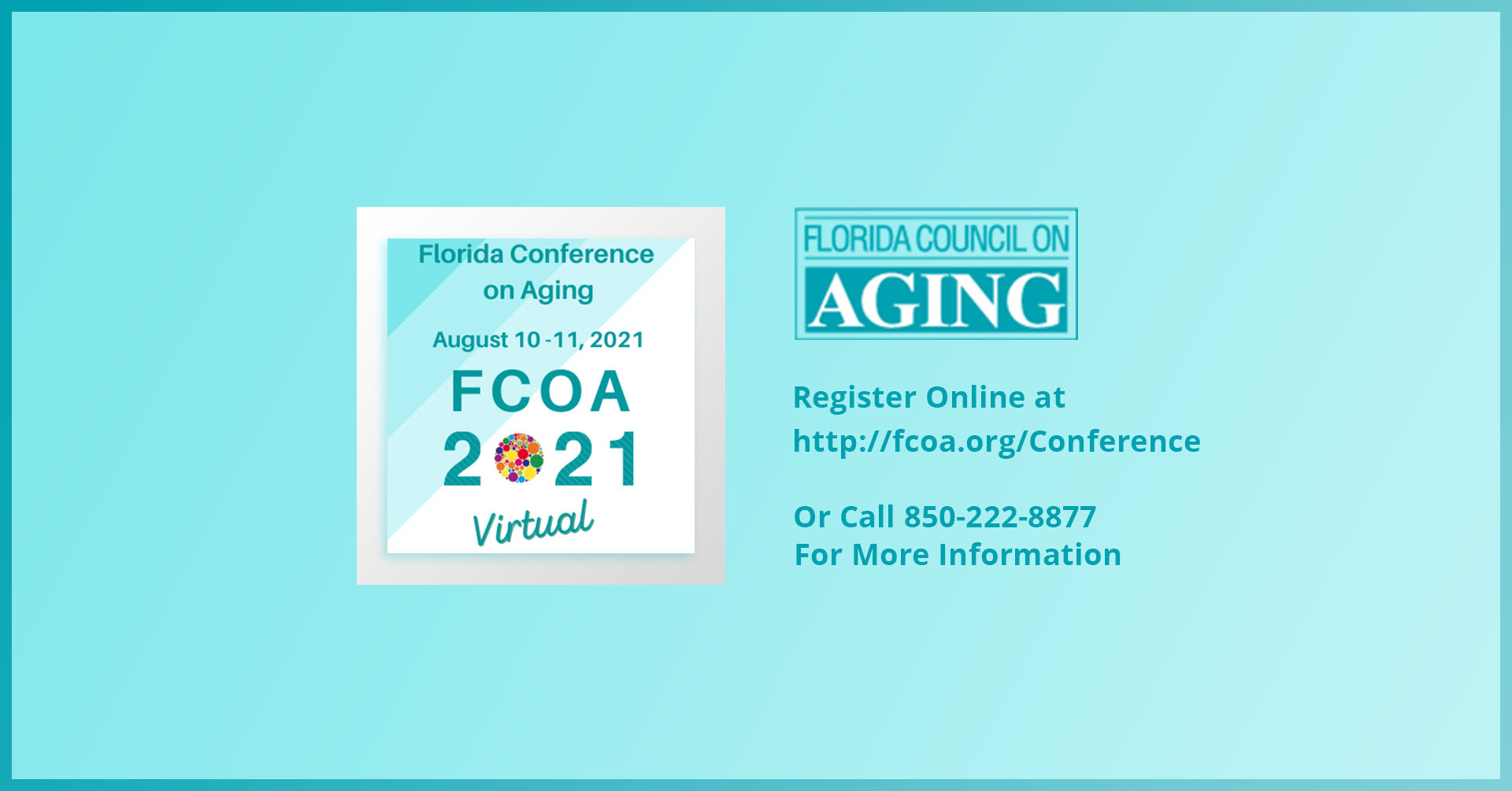 Join us for the Florida Conference on Aging 2021 Virtual Event
The Florida Conference on Aging is a multi-disciplinary conference held annually. Tour various informational and service provider booths and glean helpful information from our event speakers.
Register today by visiting: Clicking Here or calling: 850-222-8877
FCOA is proud to partner with the Florida Department of Elder Affairs and the Florida Association of Aging Services Providers for this event.