Community Legacy Award Ceremony
Via Facebook Live - Direct Link Below
Mar 17 @ 12:00 PM - 2:00 PM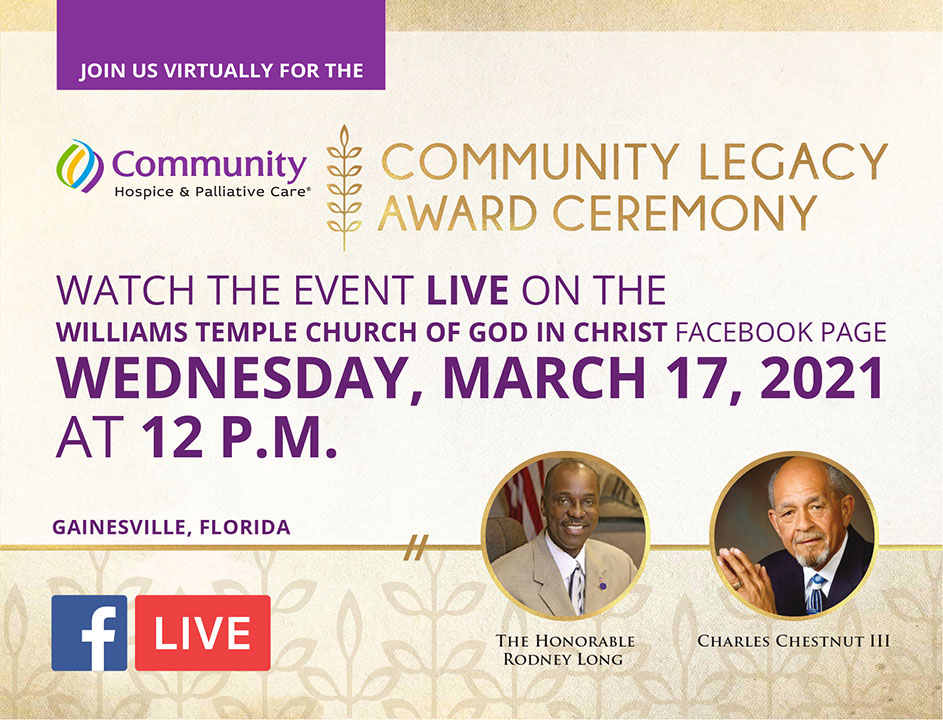 Community Hospice & Palliative Care is dedicated to serving our communities.
The Community Legacy Award honors members of the community who represent a servant's heart through actions of community service, education, and community initiatives.
Please join us virtually to view this event LIVE from Gainesville on the
Williams Temple Church of God in Christ Facebook page, March 17 at noon as we honor Mr. Long and Mr. Chestnut for their dedication to our community.
Please share with anyone who may be interested!