Caregiver: The Heart Event
Mary Singleton Senior Center: 150 E 1st Street Jacksonville, FL 32206
Feb 25 @ 10:00 AM - 1:00 PM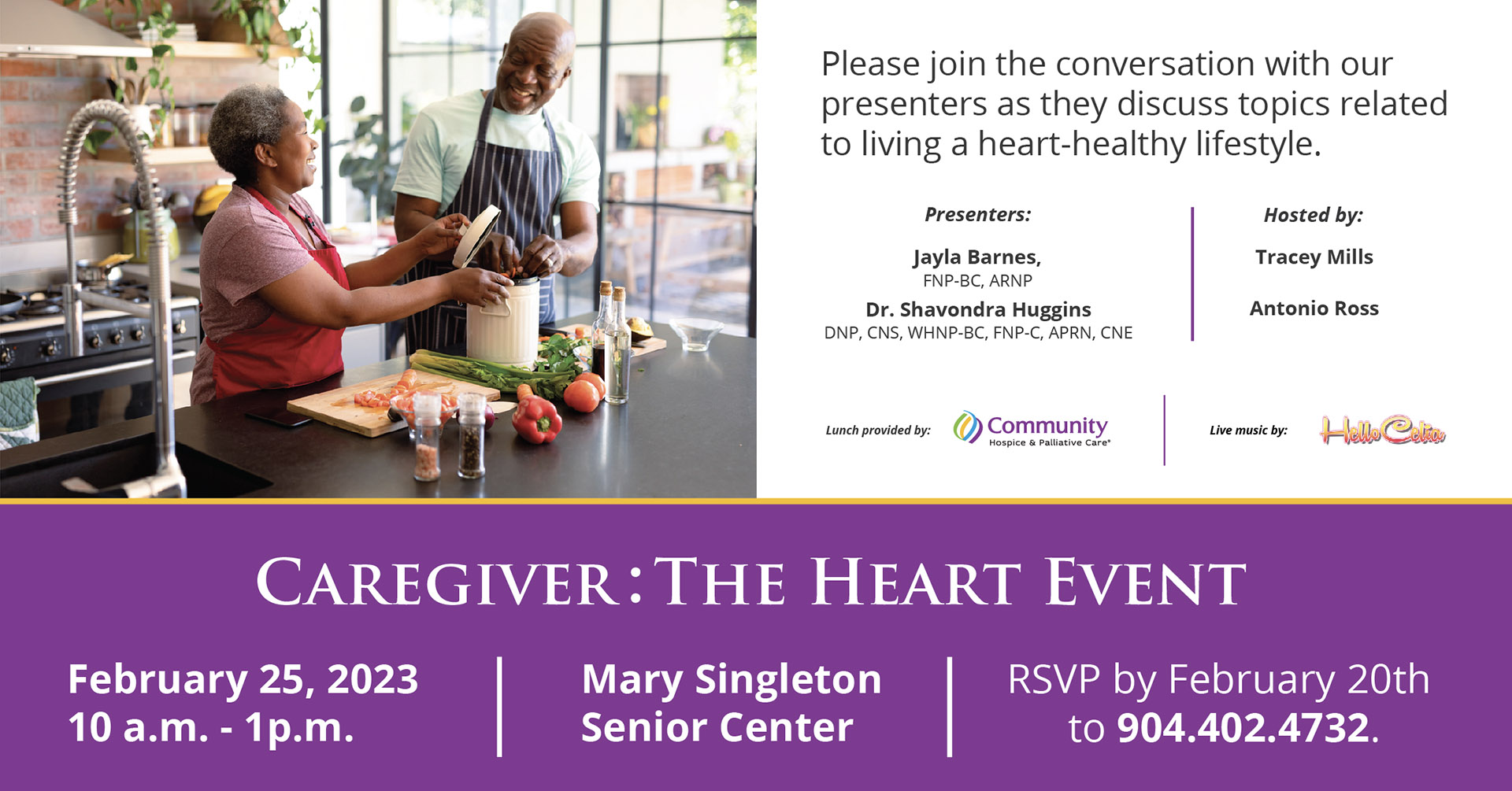 Join us for a conversation with presenters Dr. Shavondra Huggins, DNP, CNS, WHNP-BC, FNP-C, APRN, CNE, and Jayla Barnes, FNP-BC, ARNP, as they lead a conversation related to living a heart-healthy lifestyle.
Topic of discussion include
Healthy eating
Health and wellness tips
Hypertension prevention
What is heart disease and how to prevent it
Caring for yourself as you care for others
The event will be hosted on February 25, 2023 10 a.m. - 1 p.m.
at the Mary Singleton Senior Center: 150 E 1st Street Jacksonville, FL 32206.
For more information and to RSVP by February 20th to 904.402.4732.
Lunch is provided by The City of Jacksonville, and Community Hospice & Palliative Care.The event will be hosted by Tracey Mills, and Antonio Ross. Enjoy live music by Hello Celia.