Because I Love You: Caregiving Webinar
Zoom Meeting
Feb 11 @ 05:00 PM - 8:59 AM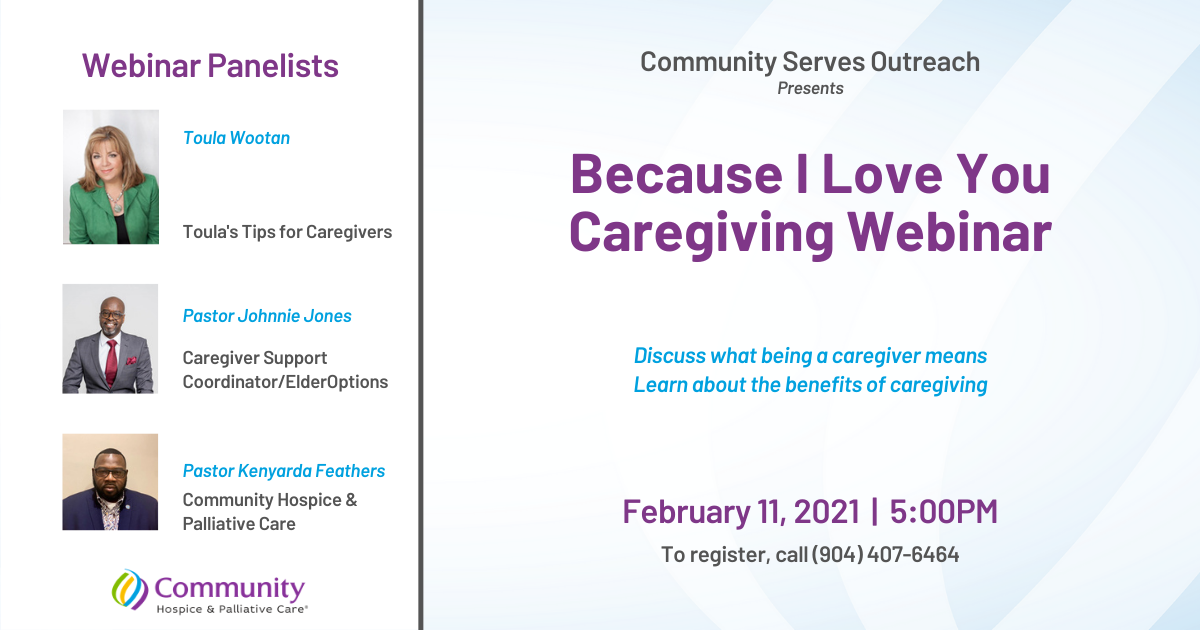 Providing care for a loved one can become overwhelming at times, but caregiving can also be extremely rewarding. Join us February 11th for Because I Love You, an online webinar on caregiving. Our panelists will share their experiences and provide helpful tips for your caregiver journey.
Discussion points will include:
What is caregiving?
How can I become a caregiver?
What are the characteristics of a caregiver?
What is respite care? Is it important?
Register HERE
Or Call (904) 407-6464