Letter from Susan Ponder-Stansel, President and CEO of Community Hospice & Palliative Care
Dear friend of Community Hospice & Palliative Care,
I am writing to ask for your immediate help with a critical issue that impacts hospice care across our state.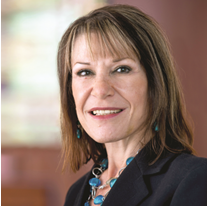 Florida's Constitution Revision Commission (CRC) is currently considering Proposal #54 to revise the state constitution to eliminate all Certificate of Need (CON) for health care facilities in Florida, including hospice care. The CON assures the right number of hospices are operating in a designated service area, so supply equals demand. It also allows our state regulators to choose the best hospices allowed to operate in our state. 
If Certificate of Need is taken away from hospice, we estimate there could be as many as 65 hospices operating in our Jacksonville service area within the next 5-6 years. Based on what has happened in other states when similar actions have prevailed, we have every reason to believe most of these new hospices would be small for-profit programs or large national chains only interested in serving patients who can bring them a profit margin. 
The message I have been sharing with legislators and commissioners for years is that we currently have the highest-quality hospice care in the United States here in Florida -- no waiting list in any of our 67 counties - and access to hospice care for every resident of the state of Florida.  Or to put it more simply, I have asked them, "WHAT PROBLEM IS THIS SOLUTION TRYING TO FIX?"
We urgently need you to call and email ALL Commissioners, asking them to "AMEND PROPOSAL #54 TO REMOVE HOSPICE." Go to http://flcrc.gov/commissioners, click on each CRC Commissioner's name and then on the blue button that reads, "Email this Commissioner." You will also see their phone number in most instances, so you can also call them directly.
In addition to calling and sending emails, I need you to join me at a public hearing in Jacksonville NEXT TUESDAY, February 20, 2018 from 1 p.m. - 7 p.m., at the University of North Florida's Herbert University Center. We want to fill the room with as many staff, board members, volunteers, supporters and community leaders as possible! Unfortunately, employees of Community Hospice & Palliative Care cannot participate in Tuesday's hearing. It is important our officials hear from you, our passionate brand ambassadors since you know the value of our nearly 40-year legacy in the communities we humbly serve.
Thank you in advance for your consideration of this important advocacy matter and for being a brand ambassador for the patients and families of our great state. Should you have questions, please contact Dan Batty (904.407.6322 or dbatty@communityhospice.com) or me (ceo@communityhospice.com or jwalker@communityhospice.com). 

Sincerely,
Susan Ponder-Stansel
President and Chief Executive Officer
Community Hospice & Palliative Care