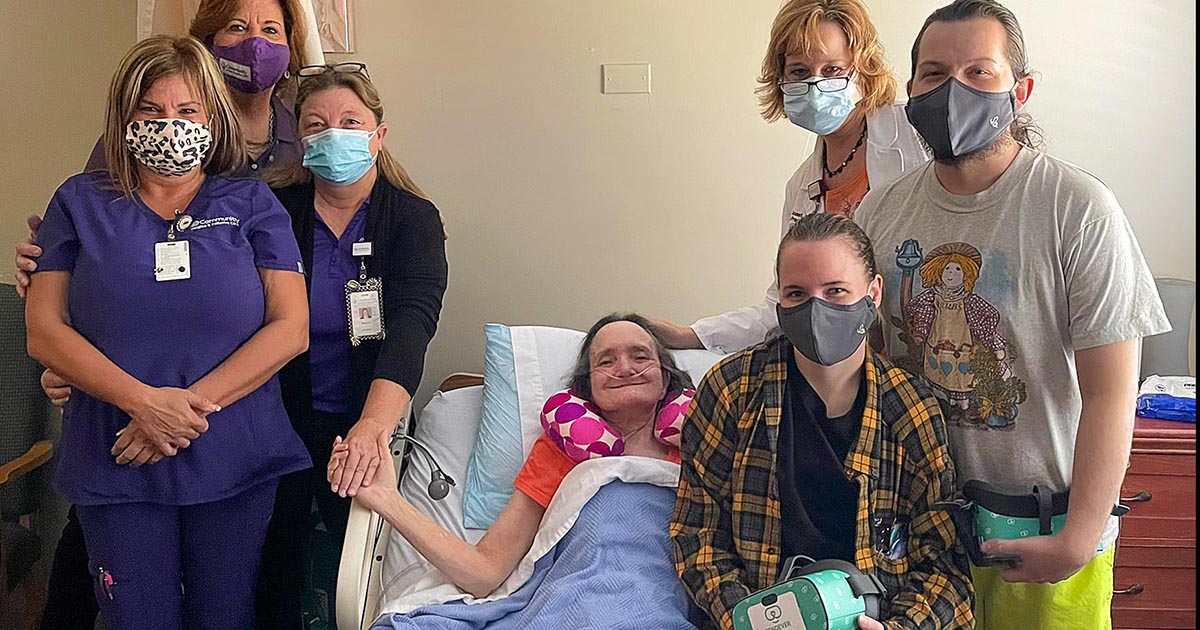 Ms. Brenda is a 60-year-old patient who currently resides at Baya Pointe Nursing and Rehabilitation.
She was a carnival worker and truly enjoyed her time traveling with the carnival. During a conversation with our APRN, Mary Anast, Ms. Brenda revealed that the one thing left on her bucket list was to see the Grand Canyon.
Through the Virtual Reality googles and software loaned to Community Hospice & Palliative Care by Rendever, Ms. Brenda was able to see the Grand Canyon as if she were there herself. This emotional and exciting experience was somewhat overwhelming for Ms. Brenda, her daughter, and son-in-law, who joined us for the trip.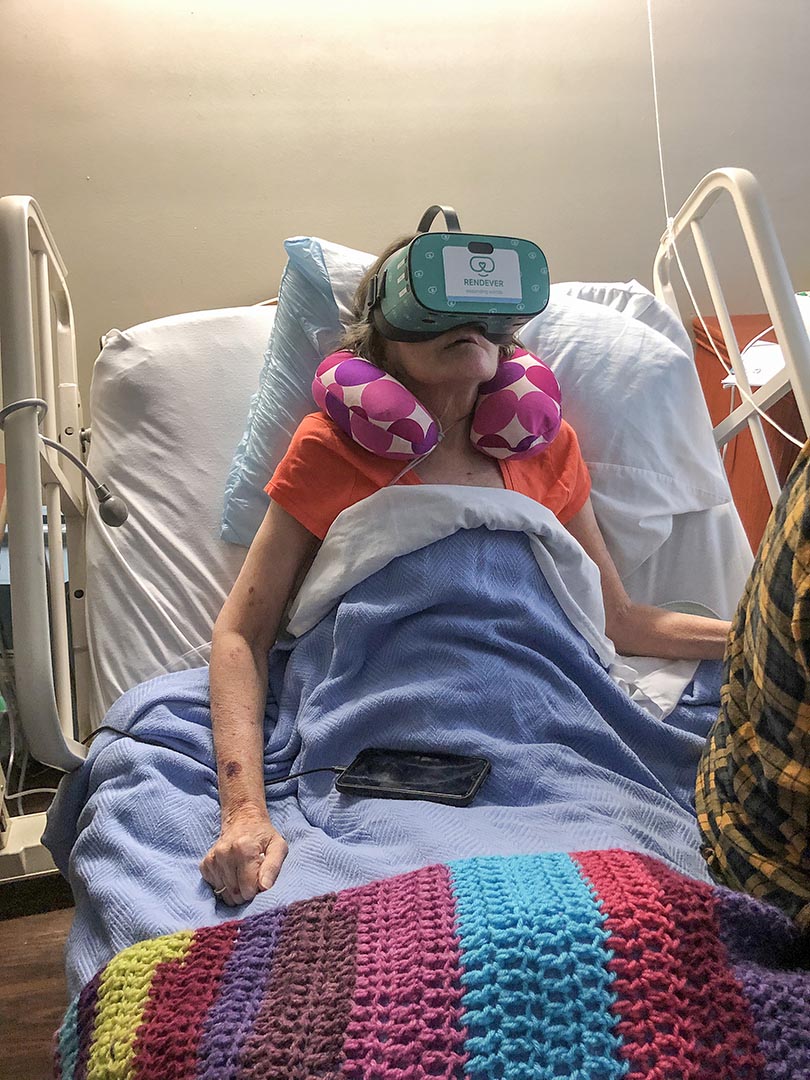 Ms. Brenda was a part of a hike through the Grand Canyon and saw some incredible scenery. She felt like she was there, and at one point mentioned how high up she was, saying, "I'm not going to look down or I might lose my cookies!"
Her daughter and the staff at Baya Pointe, as well as the CHPC staff who knew her well stated that this has been the biggest emotional boost they have seen for Ms. Brenda in a long time! She was in the best mood even before we got started! Ms. Brenda wanted to say a big thank you "to your wonderful company for making this dream become a reality."
Watch The Video Below