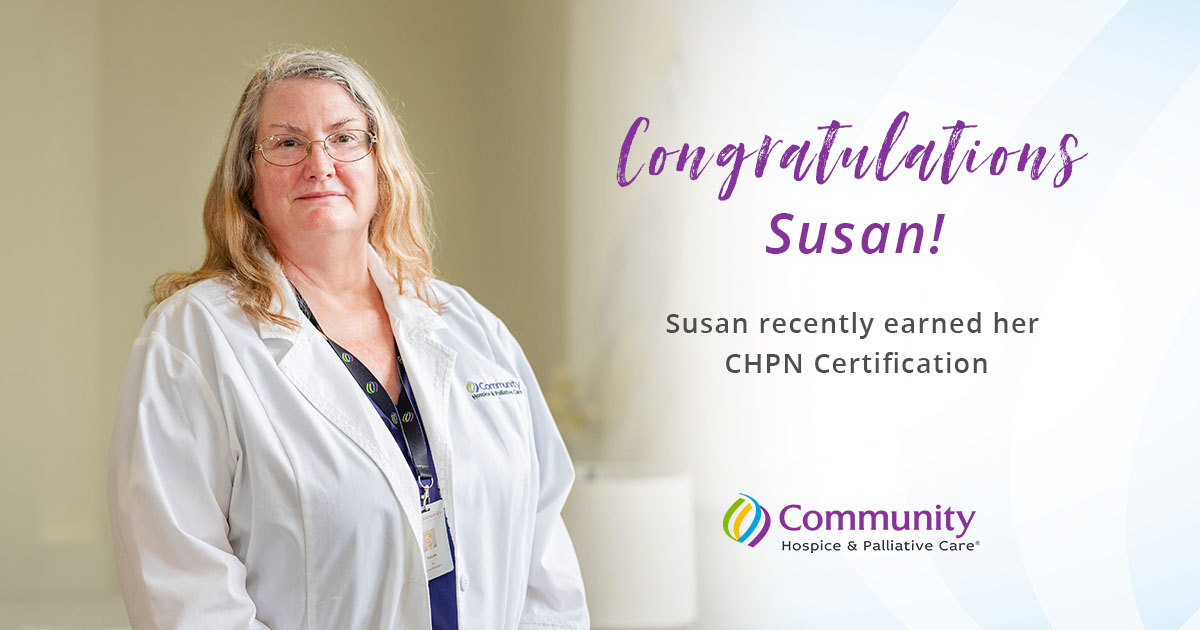 Join us in congratulating Susan Workman, Hospice Hospice Nurse for earning her Certified Hospice & Palliative Nurse certification!
The Certification gives experienced hospice and palliative nurses the specialized skills to care for patients at end-of-life.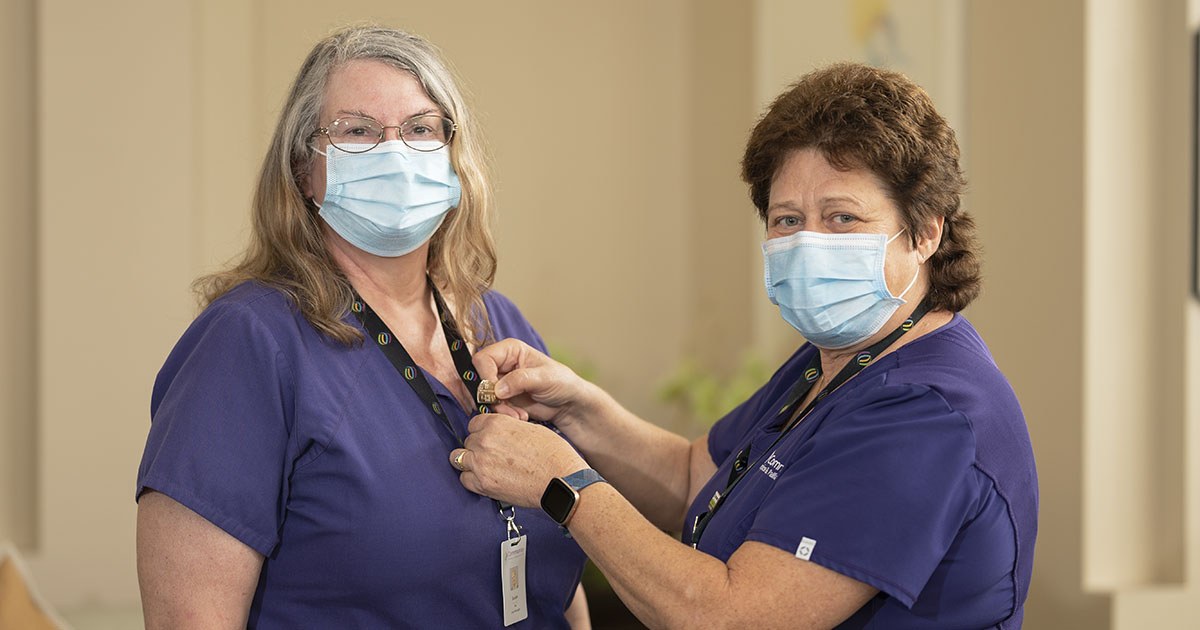 We asked Susan to tell us a little more about her journey in hospice care.
Tell us a little bit about your story, how long have you been working at Community Hospice & Palliative Care?
My name is Susan Workman. I started with hospice in May of 2012 and took a year-long break in 2016 to be a dialysis nurse in Alaska. I returned to Community Hospice & Palliative Care in 2017.
Tell us about your certification and how it helps you provide better care for our patients and families.
Being a certified hospice nurse helps give me that confidence boost that I know how to best assist my patients and families.
What led you to pursue this certification?
I like to consider myself a lifelong learner and I had considered nursing for several years. I made my jump into nursing late in life. I became aware of the benefits hospice provided after a family member passed in hospice. Studying for the certification exam helped me fill in any gaps in providing care and I learned a lot about palliative care.
What drew you to Community Hospice & Palliative Care?
It was watching my family member's experience with hospice. I applied for nursing school and began volunteer training, so when I was accepted into nursing school, I never got the opportunity to work as a volunteer.
What do you enjoy most about working with hospice and palliative patients and their families?
I really enjoy home care and the time I'm able to work with patients and families in their homes to make the end-of-life experience easier for them.  Sometimes it can be challenging, but it's worth the effort to knowing someone's life (and death) was better because of something I did to assist them through their difficult time.
Congratulations, Susan! Thank you for caring for your patients with the highest level of compassion and excellence.