Jacksonville, Fla. (Feb. 22, 2019) – For just one day, on Saturday, Feb. 23, a beer isn't just a beer. 
The 2019 Riverside Craft Beer Festival will showcase more than 100 local, regional, national and international breweries in the name of an amazing cause: proceeds from the festival will support Community Hospice & Palliative Care's Community PedsCare program, which brings comfort and care to enhance quality of life for patients from prenatal (before birth) to age 21. The program supports the specialized needs and medical care of the child, their parents and siblings, other family members, caregivers, classmates and teachers.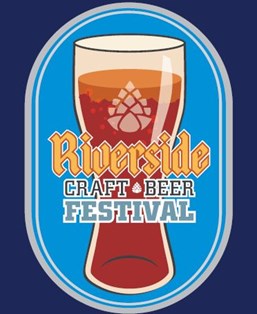 Have a beer, support a cause: The Riverside Craft Beer Festival, which supports the Community PedsCare program, has raised $255,000 for the program since the festival began in 2013.
The festival will take place at The Riverside Arts Market located at 715 Riverside Avenue, Jacksonville, FL 32204, from 4 to 7 p.m. 
"In our giving village of Jacksonville, we have come to know the many opportunities we have to extend a touch for support to our PedsCare families," said Community PedsCare Director Patrice Austin. "True support comes in many forms. Passionate community support allows Community PedsCare to provide the hands-on, specialized services that families tell us change lives and the outcomes of their children's journeys. Our partners and friends at the Rotary Club have been a beautiful source of this compassionate giving and without a doubt make an impact on every child in our program." 
Community PedsCare offers palliative care for children with life-limiting and life-threatening conditions, along with hospice care for children and their families who seek to focus on life and living. The Community PedsCare team surrounds them with support and provides guidance to navigate the steps ahead so they can reach for comfort and quality. 
Stephanie Granno is the mother of a Community PedsCare patient and attests wholeheartedly to the overall value of the program and the sense of normalcy and connection it provides. 
"As the saying goes: 'all work and no play.' PedsCare holds several events every year for our families. It's where families who are a part of the PedsCare program get together and enjoy safe trick or treating, hay rides, fishing, and a little bit of golfing out in the community," said Stephanie Granno, mother of a Community PedsCare patient. "We are grateful for the community and their support to all of us in PedsCare. These events are what put the 'community' in 'Community PedsCare.' Thank you, Riverside Rotary Club!"
The festival will also include delectable eats from more than ten food trucks and feature live musical entertainment by The Road Band.
Since the festival's inception in 2016, the Rotary Club has generously donated $250,000 to the Community PedsCare program through the event.
Head here to purchase tickets for the festival.