Jacksonville, Fla. (Oct. 11, 2018) – Community Hospice & Palliative Care President and CEO Susan Ponder-Stansel has been invited to serve on the Advisory Committee for Florida Age-Friendly Public Health. The group will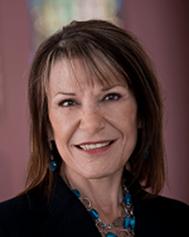 focus on the Public Health Framework for Improving the Health and Well-being of Older Adults, providing guidance on statewide efforts to ensure that older Floridians will have the opportunity to age in place with dignity and support. Invited to join the Advisory Committee by State Surgeon General and Secretary Celeste Philip, M.D. and M.P.H., Ponder-Stansel's Community Hospice leadership offers aunique and essential perspective to this mission.
The Public Health Framework for Improving the Health and Well-being of Older Adults will collaborate with two key organizations in these efforts: the Trust for America's Health and Florida's John A. Hartford Foundation.
"I am proud to join this Advisory Committee and participate in this important work. The majority of patients served by hospices are older adults, and partnering with other organizations to help improve the lives of older Floridians is very important to Community Hospice," said Ponder-Stansel. "Statewide efforts that encourage partnerships are crucial for our aging population to have access to resources that improve overall well-being."
Designating healthy-aging resource contacts at county health departments, addressing urgent challenges for older adults in communities statewide and ensuring community leaders are supported to improve the well-being of older adults in the state are just a few action steps the Advisory Committee will take in the service of older Floridians.
Ponder-Stansel's began her career 39 years ago working with older adults, including working with the Area Agency on Aging of North Florida, and has continued to work to improve the quality of life for older adults in the North Florida region throughout her career.
For more information about Community Hospice & Palliative Care, please visit https://www.communityhospice.com/.