Jacksonville, Fla. (June 28, 2018) -- Community Hospice & Palliative Care® President and CEO Susan Ponder-Stansel continues her commitment to impactful service and leadership. 
Ponder-Stansel has accepted recent appointments as: board member of United Way of St. Johns County; board member of the National Association for Home Care & Hospice; and board committee chair of the Florida Hospice and Palliative Care Association's Quality and Regulatory Committee.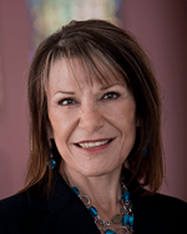 These organizations share a vision of expansion through compassion, philanthropy and access to vital resources that ensure overall well-being. Ponder-Stansel's leadership signals the ongoing positive impact of these non-profits on the communities they serve.
"It is an honor to unite with these organizations at the forefront of their communities fulfilling a duty to provide care and resources," said Ponder-Stansel.
Her latest appointments come on the heels of another call to service earlier this year: as board chair of St. Johns County Volunteers, Inc., a 501(c)(3) independent non-profit established in 2015. Its mission is to serve as the main connection portal for volunteerism in St. Johns County.
Ponder-Stansel embodies a tireless devotion to community-minded focus through supporting the missions of these organizations, and through her role in Community Hospice & Palliative Care®'s 40-year legacy of compassionate care.
For more information about Community Hospice & Palliative Care®, please visit https://www.communityhospice.com/.