March 15, 2021 (Gainesville, Fla.) - Community Hospice & Palliative Care of North Central Florida is presenting the Honorable Rodney J. Long and Charles S. Chestnut III with the Community Legacy Award on March 17, at noon. The Community Legacy Award honors members of the community who represent a servant's heart through actions of community service, education, and community initiatives.  This unique opportunity honors exceptional individuals who have positively lead and influenced our community, who have chosen to serve the public, and represents a life dedicated to selflessly helping others.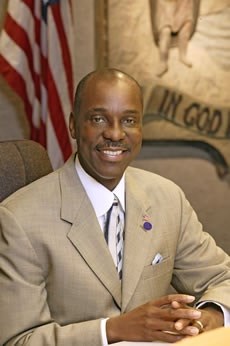 Mr. Long is a native of Gainesville, Fla. He was educated in the Alachua County school system and attended Santa Fe College, Howard University, The University of Florida, and Adullam Bible College.
In March 1988, he was elected Gainesville's first single-member district commissioner and was re-elected to a second term. In May of 1991, he was chosen by his colleagues to serve as Gainesville's first district mayor-commissioner.
In November 2000, Mr. Long was elected to serve on the Alachua County Commission, becoming the first African American to serve on both the City and County Commissions. While serving on the County Commission, Mr. Long was active in the Florida Association of Counties until his retirement in December 2011. He was the Past President of the Florida Association of Counties having served two terms as president. In May 2011, former Commissioner Long was chosen by the National Association of Counties to visit with President Obama at the White House to discuss issues facing the nation's counties.
As current President and CEO of the Long Foundation, Inc., Mr. Long coordinated the Community Relief Food Giveaway with the Alachua County Christian Pastors Association and Farmshare. The served 119,500 individuals and nearly 656,000 thousand pounds of food were distributed. Mr. Long remains a valuable asset as a community activist, through his efforts to lead the Strike Out Hunger campaign and his services as a real estate broker.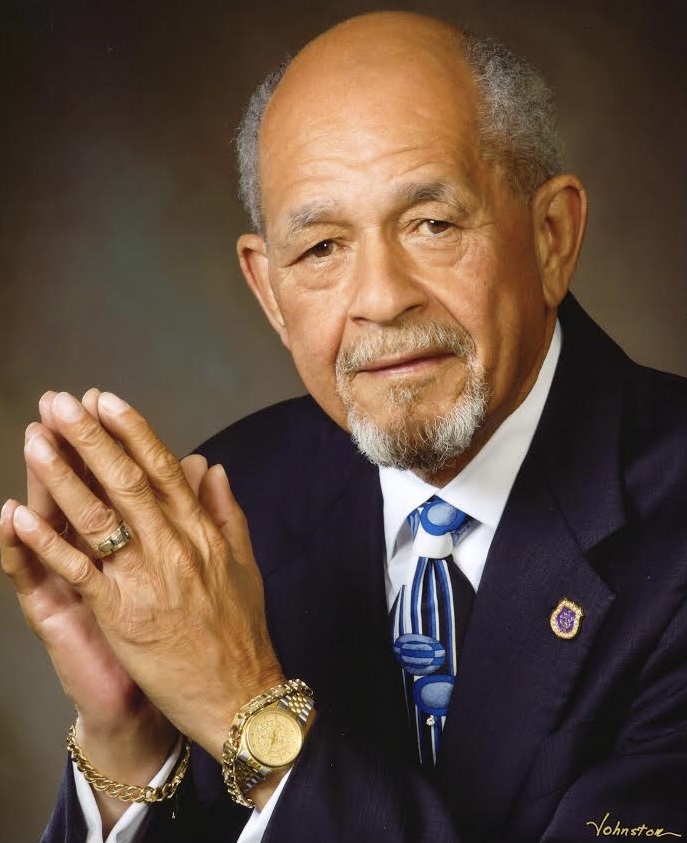 Mr. Chestnut graduated in 1958 from Howard High School in Ocala, Fla., attended Bethune-Cookman College in Daytona Beach for two years, and graduated from Eckels School of Mortuary Science in Philadelphia in 1961. His stay in Philadelphia ignited his fire to fight against inequality and injustice. Upon returning to Gainesville to help with the family business, he became involved in civil rights and civic issues to make a difference in the community.
Mr. Chestnut became president of the NAACP Youth Council in Alachua County, served on the Alachua County School Board from 1976 to 1992 and on the Alachua County Commission from 1992 to 2000. He is a lifetime member of the NAACP and served in the U.S. Army from 1966 to 1968. In the Gainesville community, Mr. Chestnut continues to be a humanitarian, civil rights activist and CEO and Funeral Director for Chestnut Funeral Home.
"Mr. Long and Mr. Chestnut have been icons in the community of Gainesville and surrounding areas for several years. Even as a little boy, I remember their work and humanitarian efforts in our communities" said Kenyarda Feathers, Community Hospice & Palliative Care Community Healthcare Representative.  "Today they are beacons and living legends that deserves this honor as they have given so much to others for so many years. Community Hospice & Palliative Care is honored to bestow the Community Legacy Award to these two giants in the community of Gainesville, Florida."
Community Hospice & Palliative Care of North Central invites you to visit the Williams Temple Church of God in Christ's Facebook page to watch the live award ceremony on March 17 at noon.
About Community Hospice & Palliative Care
Established in 1979, Community Hospice & Palliative Care is an innovative national leader in palliative and hospice care, as well as providing programs and services to meet the diverse needs of the communities it serves. During its 42-year history, through the support of more than 1,000 employees and 1,000 volunteers, the organization helps approximately 1,600 patients per day to live better with advanced illness – at home, in long-term care and assisted living facilities, in hospitals and at its 10 inpatient care centers. No one is ever denied care due to an inability to pay. To learn more about the support and services of Community Hospice & Palliative Care, visit CommunityHospice.com