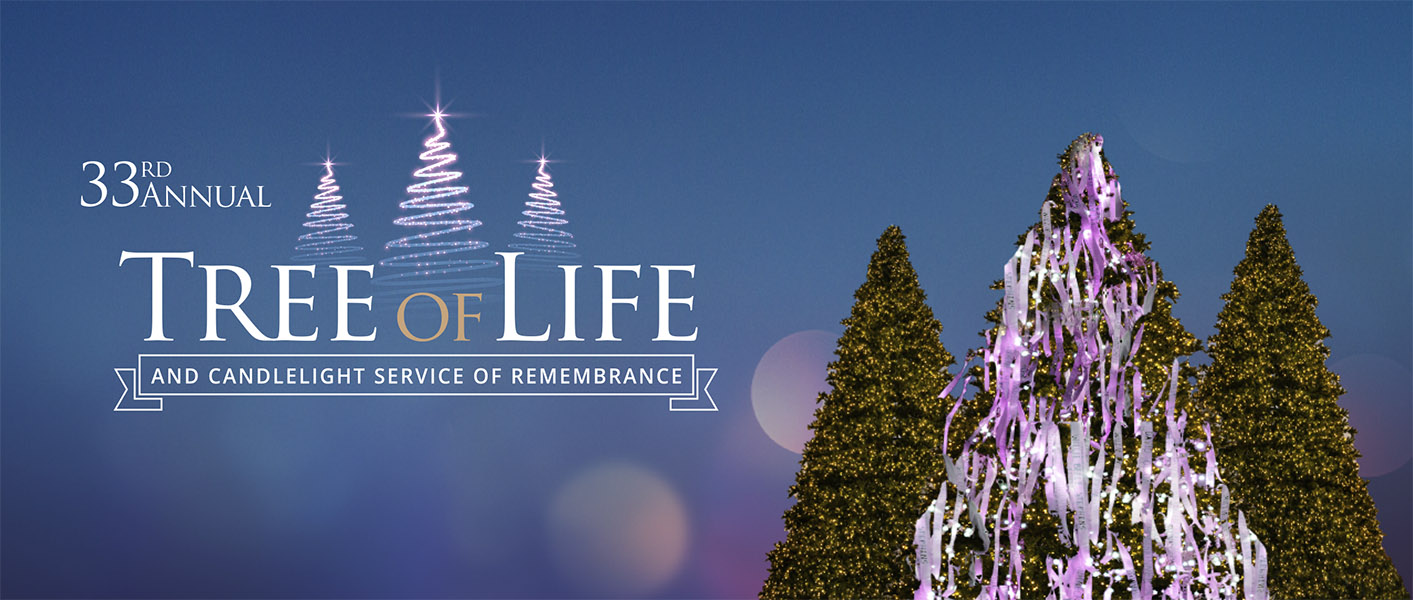 Community Hospice & Palliative Care Hosts Tree of Life and Candlelight Service of Remembrance Ceremony
November 8, 2023 (Jacksonville, Fla.) - The 33rd annual Tree of Life and Candlelight Services of Remembrance, hosted by Community Hospice & Palliative Care, honors the memory of loved ones lost in a beautiful, inspiring program of music and reflection.
This free event is open to the public and will be held on Thursday, December 7, at the Earl B. Hadlow Center for Caring in Jacksonville and on Tuesday, December 12, at the Stephen R. Chapman Family Community Campus in St. Augustine from 5:45 to 7 p.m. Attendees are invited to bring a photo of their loved one to display on the memory table. The campuses will be adorned with lights and evergreen trees decorated in ivory ribbons personalized with the names of loved ones. Regardless of whether they received care from Community Hospice, anyone in the community who has experienced a loss can honor their loved one. In addition, we will have special trees recognizing our youngest patients and children from our community.
By paying tribute to the people who hold a special place in your life through the Tree of Life celebration, you support our mission to provide compassionate, comprehensive palliative and hospice care to patients and their families in the communities we serve. Offsite parking will be available, with a shuttle service at each location. To have a ribbon hung in your loved one's honors, please submit names by December 1. For more information, visit TOL.CommunityHospice.com. We hope you will join us for this meaningful and reflective service.
# # #
About Community Hospice & Palliative Care
Established in 1979, Community Hospice & Palliative Care is an innovative national leader in palliative and hospice care, as well as providing programs and services to meet the diverse needs of the communities it serves. During its 44-year history, through the support of more than 1,000 employees and 1,000 volunteers, the organization helps approximately 1,600 patients per day to live better with advanced illness – at home, in long-term care and assisted living facilities, in hospitals and at its 10 inpatient care centers. No one is ever denied care due to an inability to pay. To learn more about the support and services of Community Hospice & Palliative Care, visit CommunityHospice.com