Jacksonville, FL (October 9, 2018) – On Wednesday, October 3, the Centers for Medicare and Medicaid Services' (CMS) Palliative Care Affinity Group (PCAG) welcomed healthcare subject matter experts to its CMS Serious Illness Summit in Baltimore. 
Community Hospice & Palliative Care Chief Operating Officer Phil Ward offered an impactful perspective on palliative care and the health care continuum as a speaker at this year's Summit for the theme "Improving Access/Quality of Care for Beneficiaries with Serious Illness: Integrating a Person-Centered Approach."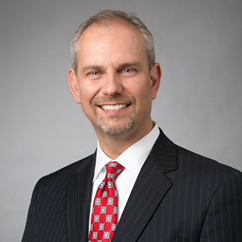 The focus of the day-long conference was innovative care solutions for those with serious or advanced illnesses.
Thought leaders from an array of federal and private organizations presented on topics including:
CMS Innovation For Those With Serious/Advanced Illness in the Past, Present and Future
Improving Care For the Seriously Ill: Blue Shield of California's Palliative Care Program
Bridging the Gap of Serious/Advanced Illness and Home-Based Services Across Communities
Along with vital insights from Ward and featured panelists, the Summit hosted a special Grand Rounds session. In the wake of the current opioid epidemic, Dr. Eduardo Bruera addressed the challenges of opioid treatment for those with serious/advanced illness.