Jacksonville, FL (August 17, 2018) – A year can make all the difference. In 2017, Community Hospice & Palliative Care expanded to offer 11 new counties in North Central Florida an innovative choice in end-of-life care for those with advanced illness – including a variety of care programs and services that extend beyond the traditional offerings. This new service area allows Community Hospice to serve hospice patients in Gainesville, Lake City, Palatka and the surrounding communities.
"We are excited to serve our new communities with our expertise and compassionate care.  We look forward to continuing to serve families wherever they call home," said Community Hospice Regional 3A Director Belena "Billie" Adkins.
Resounding community enthusiasm for the expansion means Community Hospice can help guide more people during one of life's most challenging times. Combined, the new Lake City and Palatka offices – with the caring expertise of 30 local Community Hospice staff – have served 135 local patients and families and honored hundreds of local veterans.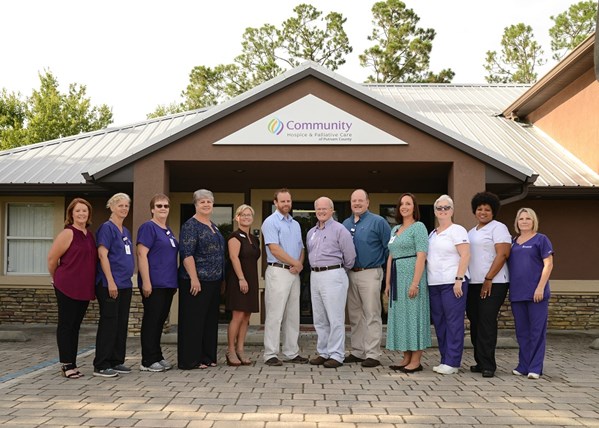 The Community Hospice & Palliative Care Palatka team. (Photo credit: Christy Jones Photography)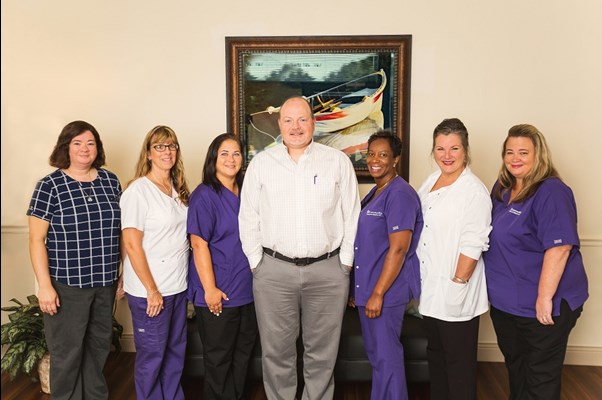 The Community Hospice & Palliative Care Lake City team. (Photo credit: Captured Memories by Esta)                
A vital part of Community Hospice's 40-year legacy as a Compassionate Guide has been generous support from the community that has helped build inpatient care centers, establish administrative offices and support unfunded programs to benefit the community. 
"We are proud to say that your community is our community and look forward to serving as your Compassionate Guide for many years to come," said Community Hospice President and CEO Susan Ponder-Stansel.
For more information on how Community Hospice can help when a loved one is facing advanced illness, please call 866.253.6681 (toll-free), or visit YourCommunityHospice.com. 
#  #  #
About Community Hospice & Palliative Care
Established in 1979, Community Hospice & Palliative Care is an innovative national leader in palliative and hospice care, as well as providing programs and services to meet the diverse needs of the communities it serves. During its 39-year history, Community Hospice & Palliative Care has served nearly 200,000 adults and children in Baker, Clay, Duval, Nassau and St. Johns counties, and recently expanded its service area to include 11 counties in north-central Florida. Through the support of more than 900 employees and 1,000 volunteers, the organization helps approximately 1,600 patients per day to live better with advanced illness – at home, in long-term care and assisted living facilities, in hospitals and at its eight inpatient care centers. The organization is committed to improving the quality of life for patients and their families and to be the compassionate guide for end-of-life care in our communities. No one is ever denied care due to an inability to pay. To learn more about the support and services of Community Hospice & Palliative Care, visit CommunityHospice.com.