Jacksonville, FL (Jan. 21, 2018) – In 40 years, with the enthusiastic support of a generous network that includes patients, families, staff, donors, community leaders, local businesses and trusted healthcare industry partners, Community Hospice & Palliative Care has blossomed into a pioneer and  thriving innovator in hospice and palliative care.
Throughout 2019, Community Hospice will celebrate the meaningful milestones that shaped a 40-year identity and legacy thanks to sustained community involvement and support.
"We are thankful to have been part of shaping modern hospice, bringing it from a movement 40 years ago to an essential part of our system of medical care and a treasured community asset," said Community Hospice President and CEO Susan Ponder-Stansel. 
Founded by a group of community volunteers in Jacksonville, Florida in 1979, Community Hospice began as "Friends of Hospice" and quickly became "Hospice of Northeast Florida, Inc." Since then, Community Hospice has served more than 215,000 adults and children in 16 counties in Northeast and North Central Florida.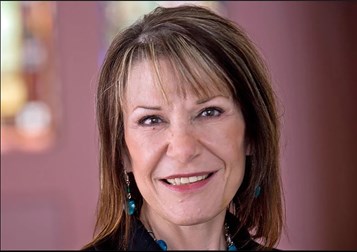 "We are thankful to have been part of shaping modern hospice," said Community Hospice President and CEO Susan Ponder-Stansel.
Since its inception, Community Hospice has expanded to include: 
Parternerships with local hospitals to create a true community hospice
The Earl B. Hadlow Center For Caring, the first of eight Centers for Caring and the first free-standing inpatient center in the state of Florida
Community PedsCare®, an innovative program, and one of the few of its kind in the country, that provides hospice and palliative care services to children from prenatal to age 21
New offices in Palatka, Lake City and Nassau counties, with more to come in its 16-county service area, including Alachua and Clay offices in 2019
The upcoming opening of the Stephen R. Chapman Family Community Campus in the heart of St. Augustine
We Honor Veterans, a partnership addressing the unique physical and emotional healthcare needs of our nation's bravest at the end of life
The Charles M. Neviaser Educational Institute, which offers educational opportunities with trusted healthcare experts to our communities
In its 40 years, compassionate care and consideration of the whole patient -- along with their loved ones -- have remained central to all of Community Hospice's offerings and to Community Hospice's commitment to touch every aspect of the communities it serves. 
For more information about Community Hospice & Palliative Care's programs and services, please visit www.CommunityHospice.com.