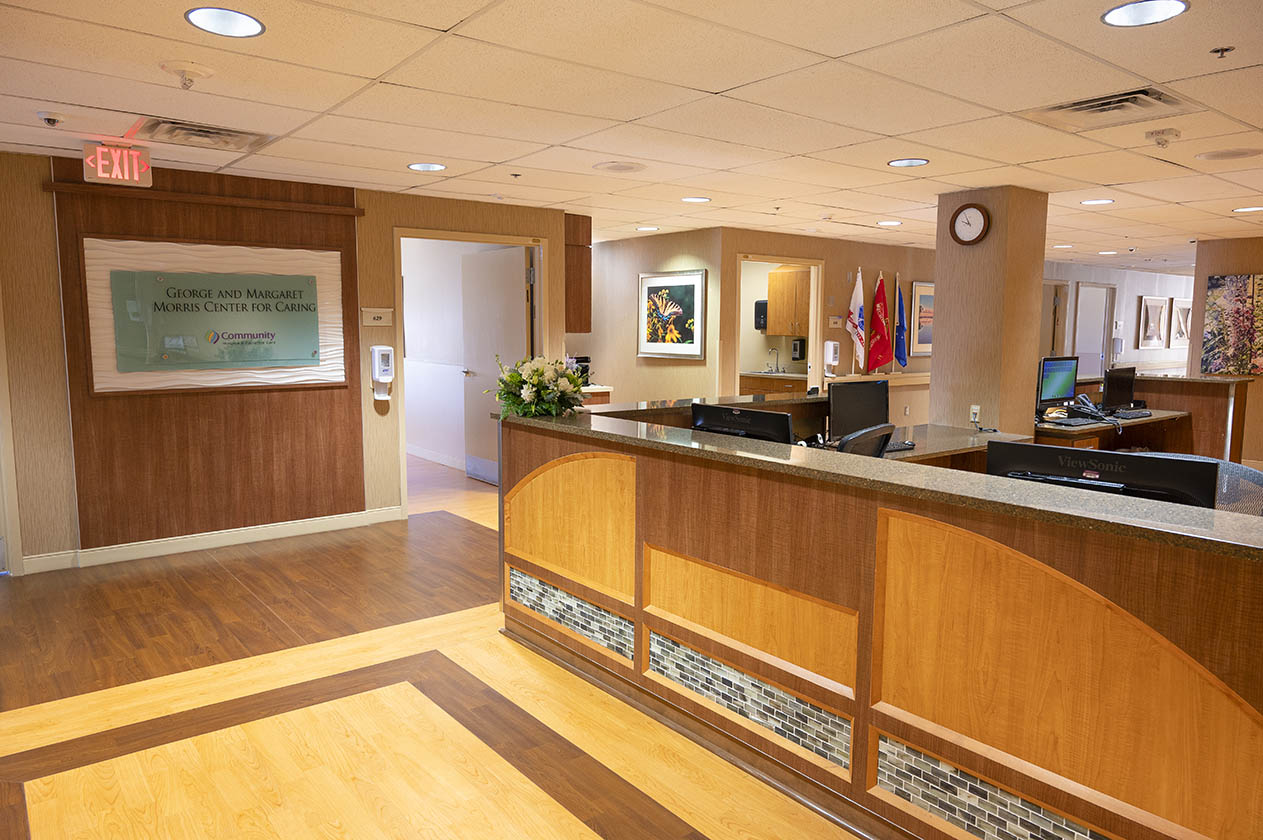 March 7, 2022 (JACKSONVILLE, Fla.) – The George and Margaret Morris Center for Caring of Community Hospice at UF Health Jacksonville reopened with an open house event at the hospital's downtown campus. The center originally opened in 2001 and is a 12-bed hospice unit that provides care to more than 300 patients and families each year. The unit was closed in 2020 to help the hospital accommodate for COVID-19 patients during the height of the pandemic.
"We are grateful to the great partnership with UF Health, and I am glad we were able to help during a critical time in the pandemic," said Phillip Ward, CEO of Community Hospice & Palliative Care. "It is also good to see a return to a level of normalcy that now allows us to reopen our hospice unit in downtown Jacksonville."
Community Hospice & Palliative Care inpatient Centers for Caring serve patients living with advanced illness and in need of end-of-life care. The goal of each center is to provide a calming, residential-style environment in which to stabilize the hospice patient's acute symptoms, providing relief so they can return to their home, whether a private residence or long-term care facility. Family and friends are welcome to visit at any time, including overnight stays in some cases. The facility provides around-the-clock, compassionate acute symptom care for hospice patients, respite for caregivers, and a place where loved ones can visit 24 hours a day, seven days a week.
"Community Hospice has always been an important part of the compassionate services we provide to patients and their families in their special time of need," said Russ Armistead, CEO of UF Health Jacksonville. "Like so many other health care services, hospice care was greatly affected by the pandemic. Now, along with others, we're looking forward to the center reopening on our campus."
The current Community Hospice & Palliative Care Centers for Caring are located in Northeast Florida, with the goal to expand in the coming years to units in North Central Florida. The current centers are the Anne and Donald McGraw (Mayo Clinic West Campus), Dr. Gaston J. Acosta-Rua, Bailey Family (Flagler Health+ Campus), Earl B. Hadlow, George and Margaret Morris (UF Health Jacksonville), Jane and Bill Warner (Baptist Medical Center Nassau), Community Hospice Center for Caring (Ascension St. Vincent's Riverside) and Community Hospice Center for Caring (Ascension St. Vincent's Southside).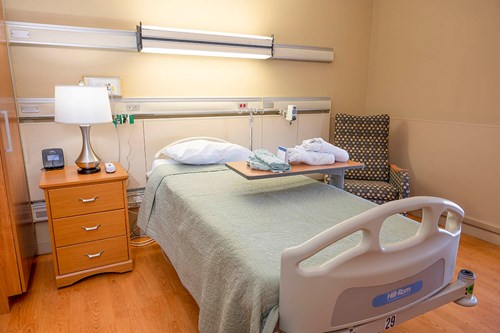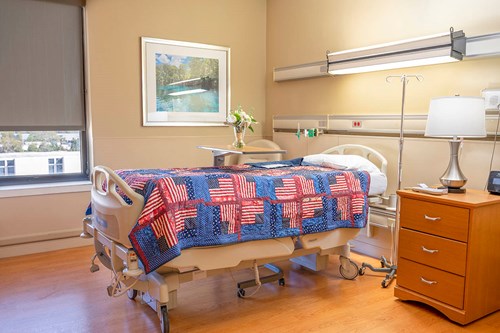 ###
 About Community Hospice & Palliative Care
Established in 1979, Community Hospice & Palliative Care is an innovative national leader in palliative and hospice care, as well as providing programs and services to meet the diverse needs of the communities it serves. During its 42-year history, through the support of more than 1,000 employees and 1,000 volunteers, the organization helps approximately 1,600 patients per day to live better with advanced illness – at home, in long-term care and assisted living facilities, in hospitals and at its 10 inpatient care centers. No one is ever denied care due to an inability to pay. To learn more about the support and services of Community Hospice & Palliative Care, visit CommunityHospice.com
About UF Health Jacksonville
UF Health Jacksonville is a private, not-for-profit hospital affiliated with the University of Florida Health Science Center campuses in Jacksonville and Gainesville. In Jacksonville, UF Health includes University of Florida faculty, residents and fellows within the UF College of Medicine-Jacksonville, who team up with outstanding caregivers and other employees to provide state-of-the-art services to residents throughout northeast Florida and southeast Georgia. This academic medical center's mission is to heal, comfort and educate in an environment where exemplary medical care is complemented by outstanding service.