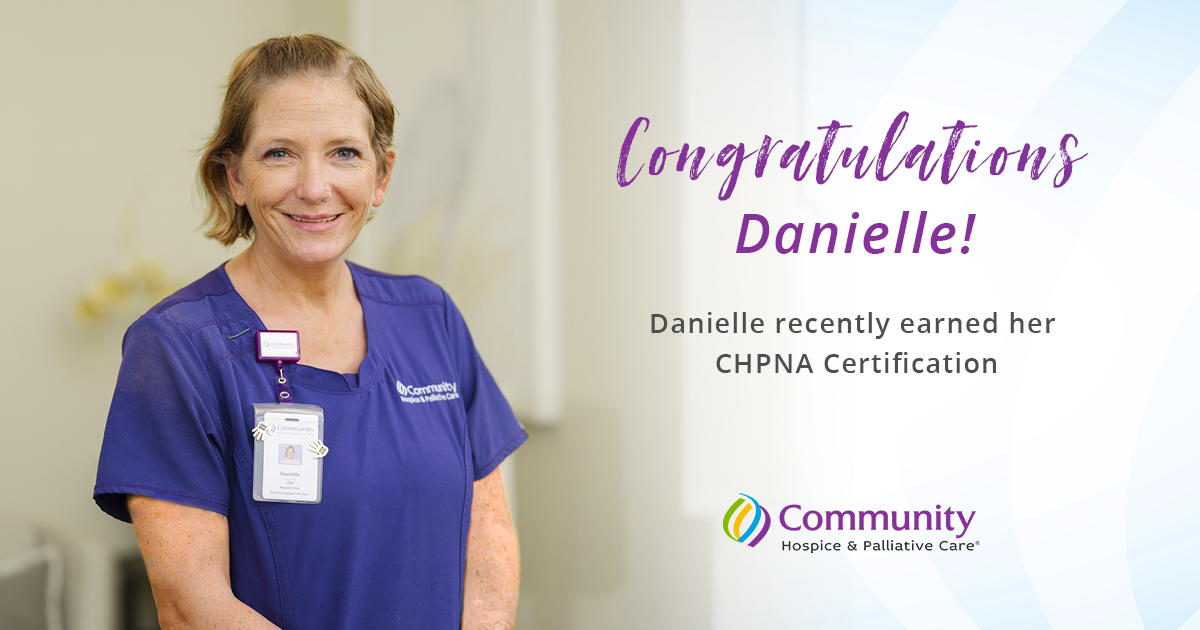 Join us in congratulating Danielle Fraggetta, Hospice Aide at our Clay County team for earning her Certified Hospice & Palliative Nursing Assistant certification!
The Certification gives experienced hospice and palliative nursing assistants the specialized skills to aid patients at end-of-life.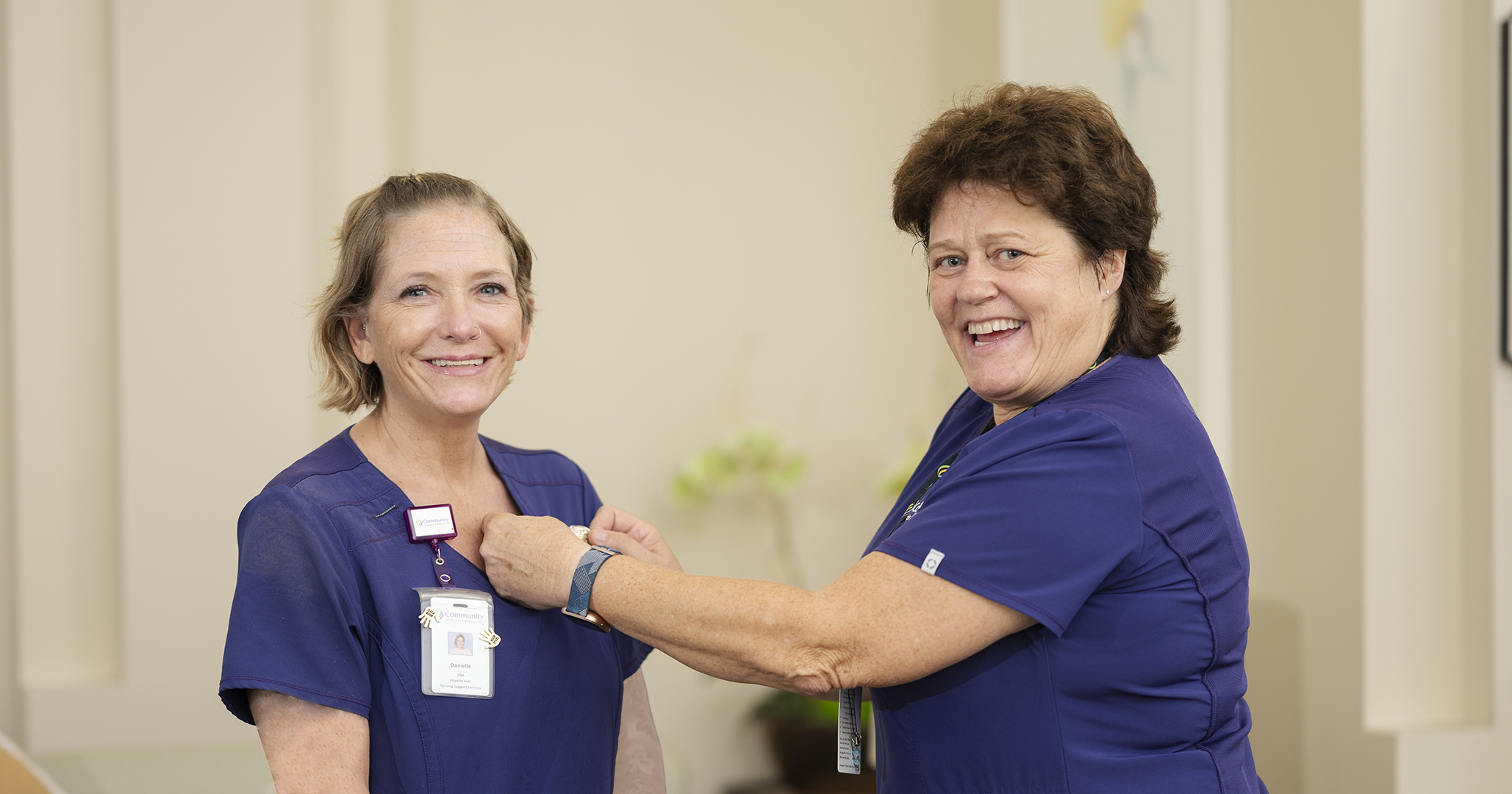 We asked Danielle to tell us a little more about her journey in hospice care.
Hello, my name is Danielle Fraggetta. I have been with Community Hospice for 11 months. In 2006, my Oma ( grandma) told the family she had a melanoma and that she would not be with us much longer. When she was placed in hospice it was the darkest time of my life, but hospice gave my family and I something. Hospice helped make those darkest days lighter, and I knew from that fateful day that I wanted give families and patients back that feeling of lightness.
When I first moved to Florida just over a year ago, I saw so many nursing and assisted living places hiring. I knew I wanted to do more so I did my research. The people at Community Hospice & Palliative Care truly care for their patients, about families and they listen to their co-workers. They listen care and respect and that's something hard to find. I have been in this field for 16 years and worked in every area of CNA and this is the most amazing company I have been blessed and honor in working for.
I wanted to be more than a CNA. I wanted to be a Hospice and Palliative Care Nursing Assistant. I learned that there is a difference because hospice involves different circumstances. The care is more sensitive. I have to work with an open heart, learn each patient and do my absolute best to make their finally days, weeks, or months full of laughter, love, compassionate care.
Congratulations Danielle! Thank you for treating your patients with the highest level of compassion.