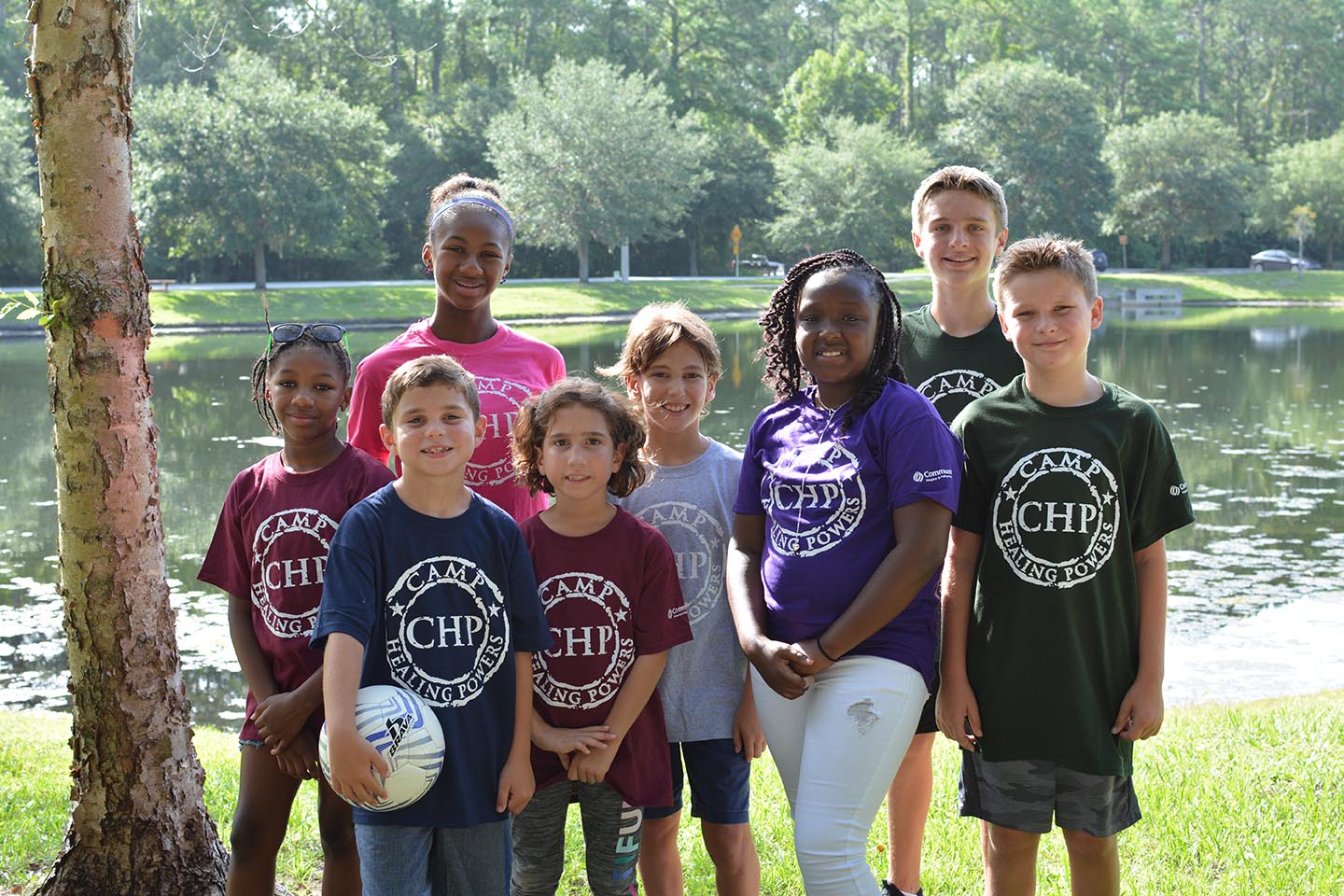 Camp Healing Powers Set for Spring 2022
March 23, 2022 (Jacksonville, Fla.) – Camp Healing Powers®, a therapeutic camp by Community Hospice & Palliative Care to help children dealing with the grief and loss of a loved one, is scheduled for April 23, 2022, at Marywood Retreat and Conference Center in northern St. Johns County.
The camp helps children identify and express their feelings while learning skills to help them navigate their grief journey in a safe, supportive, and fun environment. The goals for the day are to increase camper comfort in talking about their feelings, educate on common reactions to loss, teach about healthy coping skills and ways to stay connected with loved ones and have fun. Camp activities are planned and led by mental health professionals who specialize in grief and bereavement.
This is the first camp to take place since the COVID-19 pandemic began. In March of 2020, the spring camp was cancelled as the country shut down due to the uncertainties surrounding the novel coronavirus.   
"We are excited to resume our camp and this very special service to our Hospice families and the community," said Jennifer Martin, Director of Psychosocial, Bereavement, & Community Grief at Community Hospice & Palliative Care. "While this first camp in two years will be a day camp, we are also thrilled to already be planning for our usual weekend-long camp in the early Fall."
Space is limited. If you have a child that could benefit from attending, please call (904) 407-7001 for information or to schedule an appointment for a pre-camp assessment. For eligibility to attend camp, children should be between ages 7 and 17 and the death was at least three months before the camp date but no longer than two years. Camp Healing Powers will be held at the Marywood Retreat and Conference Center at 235 Marywood Dr, St Johns, FL 32259.
# # #     
About Community Hospice & Palliative Care
Established in 1979, Community Hospice & Palliative Care is an innovative national leader in palliative and hospice care, as well as providing programs and services to meet the diverse needs of the communities it serves. During its 42-year history, through the support of more than 1,000 employees and 1,000 volunteers, the organization helps approximately 1,600 patients per day to live better with advanced illness – at home, in long-term care and assisted living facilities, in hospitals and at its 10 inpatient care centers. No one is ever denied care due to an inability to pay. To learn more about the support and services of Community Hospice & Palliative Care, visit CommunityHospice.com