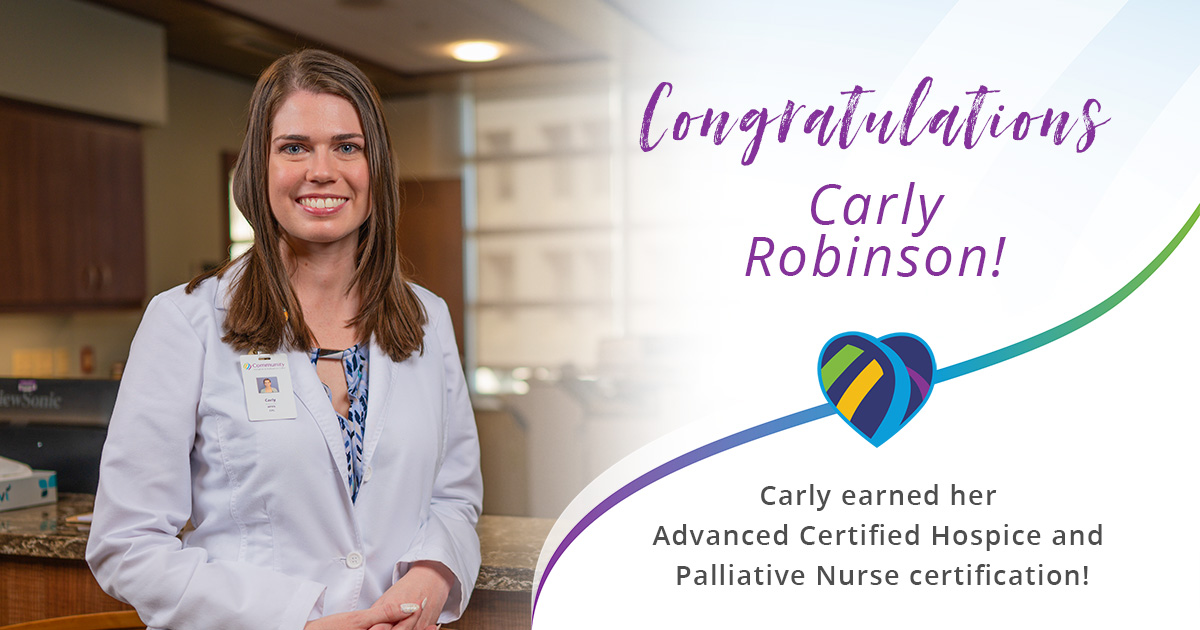 Join us in congratulating Carly Robinson, APRN for earning her Advanced Certified Hospice and Palliative Nurse certification!
The certification validates and confirms Carly's experience and advanced knowledge as a hospice and palliative care nurse practitioner.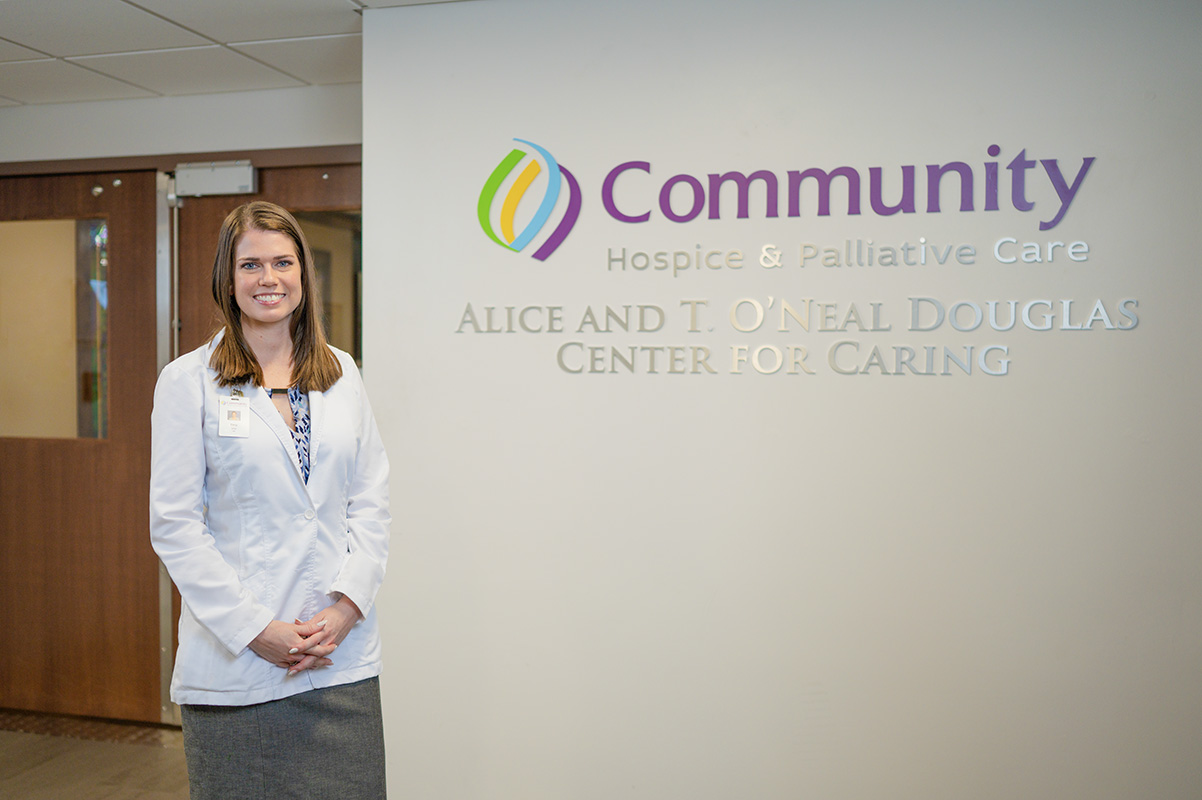 Read About Carly's Hospice Journey
My name is Carly Robinson, and I am a Nurse Practitioner on the inpatient Palliative Medicine team with Community Hospice and Palliative Care. I support multiple facilities in the Jacksonville area but primarily work within the Baptist Health system.
I am thrilled to have earned the ACHPN certification. Earning the ACHPN certification validates my practice and presents an opportunity to demonstrate my commitment to professional development. Studying for and obtaining certification has enhanced my knowledge of the specialty to continue providing the best possible care for our patients.  
I joined Community Hospice and Palliative Care in 2021. With my background in oncology since 2013, I often heard my patients express improved quality of life and lessened pain/symptoms when they were supported by the Palliative Care team. As I furthered my education as an Acute Care Nurse Practitioner, my goal was to specialize in palliative care - so I was thrilled when an inpatient palliative care consulting position opened with Community Hospice and Palliative Care!  Helping patients and families understand complex disease processes, navigate their goals of care, and explore wishes surrounding end of life is something that I'm passionate about. It is an honor to positively impact quality of life, align the plan of care based on individual goals, and help support patients on their health journey as a member of the Palliative Care team.
We support patients who have a wide variety of progressive conditions/serious illnesses, who often present with complex symptom management needs and challenging clinical scenarios. Obtaining the ACHPN certification has validated and confirmed my knowledge of hospice and palliative care to make me a more effective and specialized provider. With the knowledge and confidence gained through certification, I will continue providing high quality evidence-based, compassionate care to our patients.
In addition to supporting our patients, what I love most about working at Community Hospice and Palliative Care is the amazing team I am part of! My colleagues both on the palliative and hospice teams have supported my growth and development in the specialty in so many ways.
It is both a huge responsibility, and also a great honor to support patients and families during some of the most challenging moments in their lives - I'm so thankful to work on a team of intelligent, knowledgeable, caring professionals who all pull together to do the best for our patients every day.