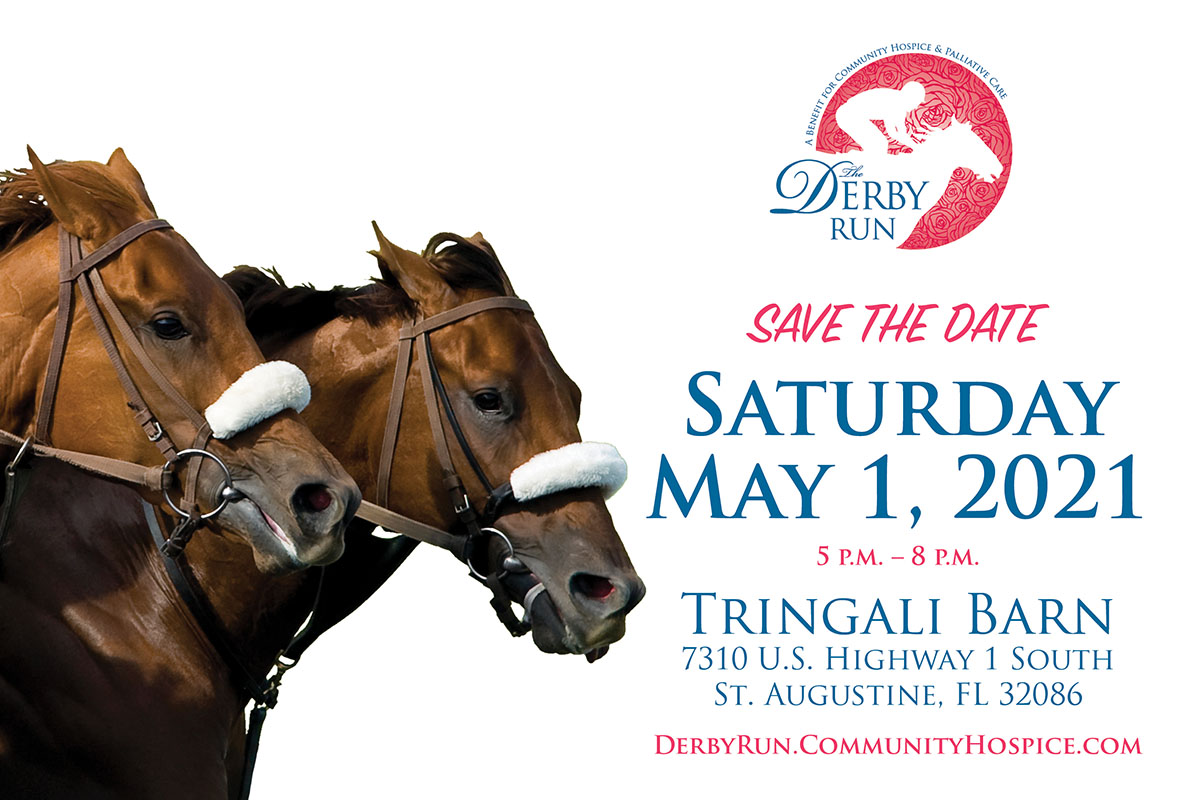 Announcing the Ninth Annual Derby Run, a Benefit for Community Hospice & Palliative Care
March 29, 2021 (Saint Augustine, Fla.) – Celebrate the 147th Kentucky Derby at St. Augustine's Tringali Barn on May 1, 2021, from 5 to 8 p.m., with food, fashion and fun at the ninth annual Derby Run, a benefit for Community Hospice & Palliative Care.
"Every penny raised from this event stays here, in our local community, to provide necessary care for our fragile friends, neighbors and family members. Join us for the most authentic Derby party for miles around. We'll have fancy hats, mint juleps, delicious fare, silent auction, charity betting and watch the Run for the Roses," said Jane Boles, Chair, Community Hospice St. Augustine/St. Johns County Advisory Council. 
Derby Run proceeds support quality, compassionate Community Hospice care for St. Augustine and St. Johns County residents.
We are making necessary adjustments to enjoy this event in a safe fashion. For more information, click here or contact Community Hospice & Palliative Care Foundation at 904.886.3883.
About Community Hospice & Palliative Care
Established in 1979, Community Hospice & Palliative Care is an innovative national leader in palliative and hospice care, as well as providing programs and services to meet the diverse needs of the communities it serves. During its 42-year history, through the support of more than 1,000 employees and 1,000 volunteers, the organization helps approximately 1,600 patients per day to live better with advanced illness – at home, in long-term care and assisted living facilities, in hospitals and at its 10 inpatient care centers. No one is ever denied care due to an inability to pay. To learn more about the support and services of Community Hospice & Palliative Care, visit CommunityHospice.com