Dear friend of Community Hospice & Palliative Care, 
I would like to share some news with you. Yesterday, Proposal 54 was withdrawn by the Constitutional Revision Commission (CRC): http://health.wusf.usf.edu/post/constitution-revision-commission-drops-certificate-need-revamp#stream/0.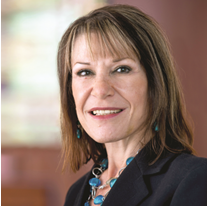 You may recall that Proposal 54 would have put an amendment on the ballot this November to eliminate all Certificate of Need (CON) for health care facilities in Florida, including hospice care. The title of Proposal 54 was "Access to Quality Healthcare," so its chance of approval by voters would have been high if it made it to the ballot. The CRC held a series of public hearings throughout Florida and heard from many strong supporters of hospice in opposition to Proposal 54.
THANK YOU for emailing, calling, writing letters, and attending our North Florida CRC hearing in February to make your concerns known. Your voice made a difference, and I know you share my relief that this wrong-minded proposal has been removed from consideration. I sincerely believe this would not have happened without the efforts of all you who helped us at this critical time.
Thank you again for taking action and helping avert what would have been a catastrophic event for community-based hospice care in Florida.
Sincerely, 
Susan Ponder-Stansel 
President and Chief Executive Officer 
Community Hospice & Palliative Care