And the winner is...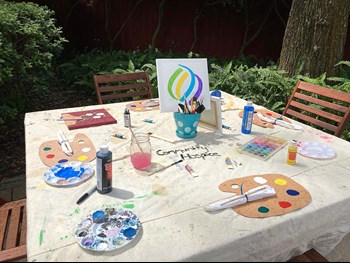 Artist Studio
the Artist Studio, designed by Nancy Lantinberg, chair of the Women's Leadership Council!
Thank you to everyone who supported this year's Picnic in ____! raising over $1,200 for unfunded programs at Community Hospice & Palliative Care. We look forward to gathering in person at next year's Picnic in the Park!
The Women's Leadership Council brings together women of all ages and means with a passion for Community Hospice. The WLC hosts a series of events throughout the year for networking and education about our programs and services.
Prospective members may join the collective giving council by giving an annual membership gift, a tax-deductible contribution, which will be placed in a special Women's Leadership Council fund.
For more information about the Women's Leadership Council at Community Hospice, please call 904.886.3883.